Randall Weingarten, MD - Southern Nevada ENT
Randall Weingarten, MD - Southern Nevada ENT is one of the Three Best Rated® ENT Doctors in Henderson, NV.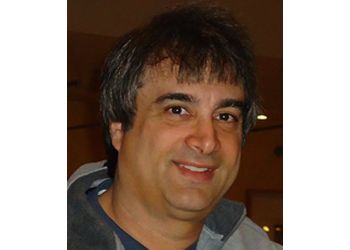 Dr. Randall Weingarten is one of the top Otolaryngologists. With more than 30 years of experience in the region. He earned his medical degree from the Rush Medical College of Rush University Medical Center. He underwent internship training in general surgery, followed by residency training in Otolaryngology-Head and Neck Surgery at the University of Illinois Eye and Ear Infirmary in Chicago. He is a board-certified specialist in Otolaryngology-Head and Neck Surgery. He was a member of the Phi Beta Kappa Honor Society in college and the Alpha Omega Alpha Honors Society in medical school. He specializes in treating disorders such as sinus, thyroid, parathyroid, sinonasal tumours, septal deviation, and sinonasal polyps, and he also has expertise in allergy and immunology disorders. His goal is to ensure that his patients are seen at their convenience. He takes a proactive and preventative approach to providing the most appropriate treatments. He currently practices at Southern Nevada ENT.
Voice Disorders

Snoring

Sinus Cavity

Nasal Surgery and Stuffiness

Stapedectomy

Obstructive Sleep Apnea

Cochlear Implants

Ear Infection

Facial Pain or Pressure

Mastoidectomy

Pediatric ENT

Toothache and Headache

Cough

Tympanoplasty

Fatigue

Balloon Sinuplasty & Fever
Dr Weingarten and his outstanding staff have helped me three times with ear issues, two of which were related to Vertigo. He gave me a thorough examination, always telling me what he was doing and the reason for it, and he correctly diagnosed me each time. With the vertigo, his associates performed the Epley Maneuvers on me, and within a week, the vertigo had disappeared. With my other issue, he prescribed medication that took away that problem in 10 days. I highly recommend this outstanding and empathetic doctor.
I have lived in the Valley for over 4 decades and have experienced good and poor healthcare from a myriad of Medical Professionals and Facilities. I can attest to the fact that Dr. Weingarten is a great physician and gifted surgeon. He was born to do what his is doing. I had a serious & complicated surgical procedure completed by Dr. Weingarten. Acutely knowledgable, skilled, artistic and a perfectionist....all of the characteristics you want and need in a Surgeon. His office team is very friendly and responsive. Dr. Weingarten spends the time with his Administrative Group to ensure your front of the house and back of the house treatment is on the same equal footing you receive from his medical expertise. Having spent 3 decades in the Hospitality Industry I watch and observe the subtleties of service from all aspects from their initiation to delivery. You're treated quite graciously and efficiently by his team of Associates. I highly recommend seeing the Doctor for all of your ENT needs. I just hope he doesn't have retirement on his mind in the near term.
I came to Dr. Weingarten's office for a second opinion after I left in tears at a different ENT. He listened to me and promptly got a CT scan so he could see if there were any problems internally. We found a maxillary sinus cyst, deviated septum, and lots of blockage. It was a long couple of month process having to take all the meds that the insurance company required but I was finally approved for surgery. I'm leaving the office today with no more follow ups. My nose looks amazing with no complications. I'm already feeling a difference in the symptoms that brought me here in the first place. I will forever be grateful to Dr. Weingarten for actually listening to me and fixing my horrible everyday headaches. Plus his personality is very funny to me. And his office staff is very competent, unlike many I have come across before. Misty was absolutely great every visit I came here. Thank you Doctor!!!!
Aetna, Anthem, Anthem Blue Cross Blue Shield, Blue Cross Blue Shield, Blue Cross Blue Shield of California, CareFirst Blue Cross Blue Shield, Cigna, First Health (Coventry Health Care), Humana & MultiPlan
Mon,Wed & Thu: 9am - 5pm
Tue & Fri: 9am - 4pm
Sat & Sun: Closed
Nearby ENT Doctors in Henderson: