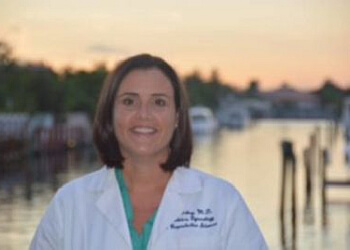 Call
TRUDI FAHEY, MD
Since 2002
Dr. Trudi Fahey is a board-certified physician in Fort Lauderdale, FL. She completed her medical school at the University of Florida College of Medicine, and the expert did her residency at the University of Texas Health Science Center. Dr. Trudi has a particular interest in treating Robotic Surgery. She also treats a wide range of related gynecological disorders. The specialist is affiliated with Holy Cross Hospital, Broward Health Medical Center, and Broward Health Imperial Point. Dr. Trudi Fahey has been practicing in the gynecology field since 2006.
Specialty:
Ectopic Pregnancy, Encounters for Normal Pregnancies, Gestational Diabetes, Polycystic Ovarian Syndrome, Perimenopause, Cervical Polyps, Symptomatic Menopause, Uterine Fibroids, Osteoporosis Treatment, Urinary Incontinence & Chronic Pelvic Pain Disorders
Awards:
Awarded the Humanism and Excellence Award in 2006 - In 2013 Was Voted Best Ob/gyn in Broward /Palm Beach by The New Times.
Insurance Accepted:
Aetna, Blue Cross Blue Shield, Cigna, Blue Cross Blue Shield of Florida, Humana & MultiPlan
Contact:
Working Hours:
Mon-Fri: 9am - 5pm
Sat & Sun: Closed
TBR® Inspection Report: