Orlando Hypnosis Clinic
Orlando Hypnosis Clinic is a renowned hypnotherapy center in Florida. Orlando Hypnosis Clinic is one of the Three Best Rated® Hypnotherapy in Orlando, FL.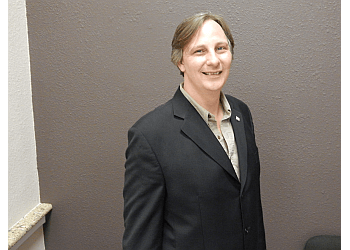 The center is led by Daniel, a Certified Hypnotist/Hypnotherapist, Counselor, and EFT (Emotional Freedom Therapy) practitioner. With a focus on addiction and substance abuse, Daniel has dedicated many of the past 15 years to working with clients struggling with these issues. At Orlando Hypnosis Clinic, the licensed and clinical hypnotherapists hold the highest level of certification and training, ensuring clients receive top-quality care. With over thirteen years of experience, their expertise is backed by a proven track record of success. The clinic understands the financial aspect of treatment and offers payment plans and financing options to accommodate clients' needs. Orlando Hypnosis Clinic aims to help individuals lead healthier and happier lives by offering customized and proven systems that empower people to regain control and free themselves from unwanted habits and behaviors. They have developed unique hypnosis therapy programs that combine multiple disciplines in mental health and hypnotherapy, delivering successful outcomes for individuals with chronic emotional and behavioral issues, phobias, and addiction. To enhance accessibility, Orlando Hypnosis Clinic provides in-home sessions and tele-video conferencing options. Additionally, they offer free consultations to ensure individuals can explore their options and make informed decisions about their care.
Nail Biting

Panic Disorder

Hypno-Coaching

Sleep Disorders

Relationship Issues

Weight Loss

Stop Smoking

Addiction

Insomnia

Memory Enhancement

Golf Improvement

Fears and Phobias

Fear of Flying

Erectile Dysfunction

Depression

Sadness

Confidence Building

Claustrophobia

Anxiety

Psychological Trauma

Child Birth

Emotional Trauma Caused Behavior

Agoraphobia & Anger Management



Winter Park

Maitland

Heathrow

Lake Mary

Doctor Phillips

Oviedo

Gotha

Wekiwa Springs

Ocala

Alafaya

Alafaya Woods

Fern Park

Winter Springs

Hunters Creek

Lake Butler

Forest City

Conway

Windermere

Celebration

Bay Hill

Winter Garden & Fairview Shor
I had the privilege of seeking therapy here after a failed attempt at talk therapy. My experience with Orlando Hypnosis Clinic was an extraordinary journey that has greatly impacted my life for the better. I found healing and will forever be grateful. I have expressed my gratitude and belief in this clinic to others that are on a journey to find peace. Not living in Orlando, and cautiously, I hesitated to chose to do online sessions. After the first online session, all fears of this therapy failing vanished. I highly recommend the investing in yourself with Orlando Hypnosis Clinic.
My experience at Orlando Hipnosis clinic has been life-changing. Working with a therapist there, we were able to uncover the root of issues that I've been struggling with for years and address them in the way that was extremely freeing. I will continue to stay connected to the clinic in the future, to be sure that I have the tools to be the best human I can be!
I was very hesitant about hypnosis for treating my anxiety, but I've tried everything else so figured it was worth a shot. I found a Groupon deal so it felt like I didn't have much to lose. After my first session, I was so relaxed and calm that I was truly shocked. I immediately decided to do a 6-session series with Michael Huffman. He's a super nice guy! It was a roller coaster ride of emotions during those 6 sessions, but since finishing the series, I've noticed I've been able to release lots of fears I had. Hypnosis isn't some magic cure, but it's definitely helped my anxiety and panic disorder a lot. I highly recommend Orlando Hypnosis Clinic for anyone that's struggled with anxiety and tried treatment after treatment.
Discount
40% Offer Clinical Hypnosis Programs
Mon-Fri: 9am - 7pm
Sat & Sun: Closed
Nearby Hypnotherapy in Orlando: