Gold Coast Computer Services
Gold Coast Computer Services is a trusted provider of IT services in Simi Valley and the surrounding areas since 2009. Gold Coast Computer Services is one of the Three Best Rated® IT Services in Simi Valley, CA.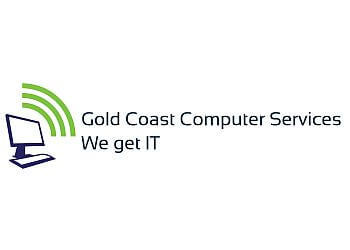 They offer a comprehensive range of IT solutions to residential and business clients, including computer repair, virus removal, cloud services, server installation and configuration, and network infrastructure design and implementation. One of the key strengths of Gold Coast Computer Services is its ability to provide both onsite and offsite services for their client's convenience. Whether it's a small issue with a home computer or a complex network installation for a business, they have the expertise and flexibility to handle it all. They also have experience in servicing both PC and Mac systems infected with viruses. For small and medium businesses, Gold Coast Computer Services offers server installation and configuration, as well as administration services. They are also knowledgeable in various cloud services, such as Office 365, AWS, and GCS.
Managed Service Provider (MSP)

Data Recovery

Server Installation

Network Installation and Configuration

Administration

Back up And Disaster Recovery

Desktop Support

VoIP

Virtualization and Hardware Support

Onsite Computer Service

Security Camera Configuration

Computer Repairs & Service
None of our computers were able to print to the Simi Valley office printer, this was causing a big problem for us and we needed it fixed promptly. We called gold coast computer repair and a tech arrived within the hour. The issue had something to do with a print server and the technician had it fixed very quickly. After fixing the issue, the technician explained that gold coast computer repair offered monthly service contracts and that we could get personalized service for our business for a low monthly fee; anytime we had an issue, they would act as our very own IT department. We decided that it was a good idea and now gold coast computer takes care of any IT issue we get.
If you want the issue resolved at a very fair price call Gold Coast. I even tried to pay him for a preliminary phone call that helped to diagnose issue and he refused payment. Really professional, great communication, pickup/dropped off PC, FAST turn around, A+++. Don't waste your time with others.
We run a small business here in Simi Valley. We've had Gold Coast come out for computer repairs several times in the past, but this time our whole network was down and the server could not be accessed. We called gold coast and the technician diagnosed the issue and had it fixed pretty quick. HE also advised us that it would be wise to sign up for their managed services which means that they take care of all our IT needs for a monthly fee. After talking it over with the owner it seemed like a smart thing to do. Gold coast takes care of our IT issues and we haven't had a problem since
Mon-Fri: 8am - 6pm
Sat: 10am - 6pm
Sun: Closed
Nearby IT Services in Simi Valley: