ITS - Integrated Telemanagement Services, Inc.
ITS-Integrated Telemanagement Services, Inc. ITS - Integrated Telemanagement Services, Inc. is one of the Three Best Rated® IT Services in Simi Valley, CA.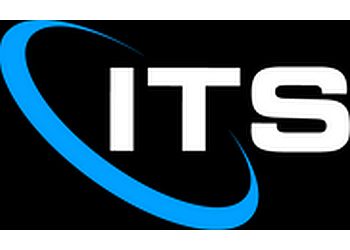 is a trusted and reliable IT solutions and Telecommunication service provider based in Simi Valley, CA. Their mission is to assist businesses with the best technology solutions that enable them to reach their full potential. With over 25 years of combined experience, the professional team at ITS has the expertise and knowledge to solve any IT or telecom-related problem. The firm employs highly skilled individuals who live throughout Simi Valley, Thousand Oaks, Camarillo, Agoura Hills, the San Fernando Valley & Valencia, making it easy for them to provide on-site support to their clients when needed. ITS pride itself on delivering exceptional customer service, giving clients the peace of mind to focus on their business growth while they take care of the technology. With competitive pricing and tailored solutions, ITS supports clients save time and money while achieving their business objectives.
Internet Access

Voice Solutions

Proactive Maintenance

Managed It Services

Email/Spam Protection

Anti-Virus and Anti-Spam Solutions

Data Back-Up and Security

Password Management

Microsoft Office 365

Cloud Solutions

Professional Services

Industry Expertise & Cloud Unified Communications.
I used to work for Paetec Telecom (no longer in business) and the owner would start his monthly meetings with "At Paetec We Suck Less" referring to other telecoms and their customer service. At ITS they should start their monthly calls with "We deliver more" because that is what they do. It is actually a little weird how responsive and helpful they are being a Telephone company.
Stephine Powers was so patient and, kind and, spent a long time trying to get my email set up. It took an hour to set it up and, she was excellent and, never made me feel bad. The process was complicated and, my browser gave me issues. She is smart, kind and, educated about her job and, the process in general and, professional. What an asset shw is to your company.
Had to set up a new email account. Tech was patient and professional. Had to call back and had the same experience. Woman who answered the phone tried to help as well, and I learned something new in the process!
CRN MSP 500 Award 2017 to 2020,2021
Mon-Fri: 8am - 5pm
Sat & Sun: Closed
Nearby IT Services in Simi Valley: