David R. Neumeister, DDS - VISTA PACIFIC DENTAL GROUP
David R. Neumeister, DDS - VISTA PACIFIC DENTAL GROUP is one of the Three Best Rated® Dentists in Oxnard, CA.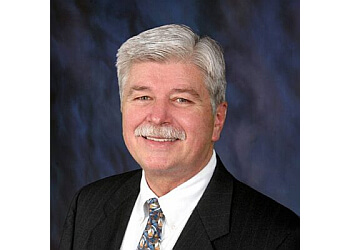 Dr. David R. Neumeister is a highly experienced dentist based in Oxnard, CA. He obtained his Doctorate of Dental Surgery from the prestigious University of Southern California and has become an elite premier provider in Invisalign treatment, having completed over 300 cases. Dr. David is committed to providing customized treatment plans that cater to the unique needs of each patient and ensuring their comfort throughout the process. He practices as a dentist at Vista Pacific Dental Group, where they strive to provide high-quality dental care and improve their patients' experiences. The clinic places a strong emphasis on delivering exceptional patient care, and they offer free consultations and second opinions to help patients make informed decisions about their treatment options.
Invisalign

Sedation Dentistry

Restoration

Mercury-Free Fillings

Inlays and Onlays

Sealants

Dentures

Teeth Extractions

Root Canal

Headache

Veneers

Migraine Prevention

TMJ/TMD Treatment

Geographic Tongue

Oral Cancer Screening

Smile Design

Crowns

Orthodontics

Pediatric Dentistry

Bridgework & Bonding
Vista Pacific Dental are amazing! I have been going here since 1995. Dr Neumeister is wonderful, Dana is awesome, and the entire staff should be applauded. Pleasant, professional, clean, respectful, financially reasonable, with an always excellent service. They always make sure that you're comfortable and that everything is taken care of promptly and done right. In all the years I've been coming here for dental work and teeth cleanings, I've never had a negative experience. This team is top notch!
Patient friendly and knowledgeable. I never thought there would come a day when I actually didn't mind going to the dentist but thanks to this amazing crew of doctors, hygienists, and support staff my visits are a breeze. Thank you all for the wonderful service and making me feel so comfortable.
From setting an appointment to the actual visit, my whole experience has been excellent. The staff is warm and welcoming. Everyone is smiling and friendly. My hygenist Jamie was gentle while doing my cleaning. I am very happy with my visit :)
Cigna, Guardian, Delta Dental, Metlife, Cigna, Ameritas, Prudential Financial, United Healthcare, Mutual of Omaha, Principal & Bluecross Blueshield
Mon-Fri: 7am - 5pm
Sat & Sun: Closed
Nearby Dentists in Oxnard: