Gloria Spitalny, Ed.D - BACKBAY COUNSELING
Gloria Spitalny, Ed.D - BACKBAY COUNSELING is one of the Three Best Rated® Marriage Counselors in Boston, MA.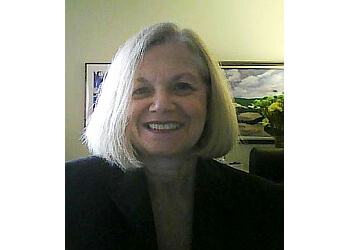 Dr. Gloria Spitalny is a licensed relationship therapist and an expert in saving relationships based in Boston. She received her degree from Boston University. Her primary goal is to assist committed, married, and pre-marital couples in improving and safeguarding their relationships. Dr. Gloria Spitalny specializes in addressing relationship issues, anger management, depression, and step-parenting. She has focused her practice exclusively on relationships and is proud to have played a significant role in rescuing and enhancing countless relationships in Greater Boston and New England. She has been featured on several reputable TV shows, including Fox News TV, Boston Globe, CBS, ESPN, and Time Magazine. Dr. Gloria Spitalny offers a complimentary 15-minute consultation to her clients. Furthermore, she currently provides sessions via Zoom.
Marital and Premarital

Family Conflict

Life Coaching

Fair Fighting

Resolving Differences

Couples Counseling

Premarital Couples Therapy

Relationship

and Communication Skills

Relationship Status

Language Usage

Infidelity

Restoring Relationships

Showing Love

Emotional and Financial Trauma

Family Problems & Regaining Trust
Dr. Gloria is fantastic and has been a tremendous help to me over the years. She is excellent with couples counseling and I highly recommend her services even to couples who aren't necessarily struggling or otherwise in a state of conflict. She helps couples to appreciate and navigate their unique histories and the different sets of concerns, hopes and dreams that they bring to the table. In my case Dr. Gloria was instrumental in helping us build a solid foundation upon which we have built a successful, happy and mutually fulfilling marriage.
Dr. Gloria went above and beyond to help us save our relationship, from weekend to evening appointments, I have never experienced a licensed psychologist is was so passionate about the tough job at hand.
Dr Gloria saved my 8-year marriage - highly recommend her to all others in Greater Boston. I was referred to her by my dear friend who was also helped.
AllWays Health Partners | MGBHP, BlueCross and BlueShield & Cigna and Evernorth
Mon-Fri: 8am - 9pm
Sat: 10am - 5pm
Sun: Closed
Nearby Marriage Counselors in Boston: