Alterra Home Loans
Alterra Home Loans is a rapidly expanding mortgage company in Jersey City, boasting a fully trained and specialized team that caters to a broad range of clients. Alterra Home Loans is one of the Three Best Rated® Mortgage Companies in Jersey City, NJ.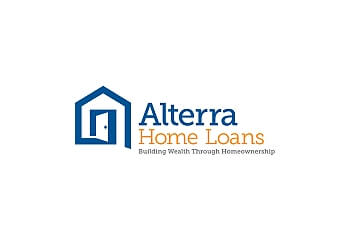 Their unwavering commitment to providing consistent, high-quality mortgage services ensures that they always identify the best mortgage product to meet each client's requirements. They work tirelessly to provide the best mortgage loans to help their clients achieve their homeownership aspirations. Their customized mortgage solutions are tailored to each client's unique needs and goals. Apart from Jersey City, Alterra Home Loans operates in several other states, including Nevada, Arizona, Texas, California, Florida, and New Jersey, with a focus on serving diverse markets and first-time homebuyers.
Renovation

Jumbo

Condo

VA

FHA

FHA Streamline

Foreign National

Portfolio

Home Path

Refinancing

Conventional & Government Loans
Majour Bey is the best thing since sliced bread in my opinion. Majour did things no other lender wouldn't try to do. Mr. Bey was very polite, very professional and kind enough to work on my loan at all times of the day and answer my questions at night even.I literally felt like his only customer and I wasn't. For fast and exact, top of the notch service, Majour Bey is the person to have on your side. I would recommend Majour to anyone that is seeking a professional loan officer that knows his stuff inside and out.He extended his expertise beyond the scope of the business deal and I look forward to contacting Majour for my next home purchase. Thanks for everything Majour.
Majour was the best! He was very attentive, flexible and very patient.... he made sure that I understood the process and most importantly enjoyed the process. I didn't want to renew my lease so his work was cut out for him .. I went from homeless to homeowner! ... downpayment required
Excellent and efficient service. The staff is very professional and accommodating, and the lawyers are top notch. Highly recommend for all your home loan needs. Customer service is also excellent. Thank you to Mauricio Juliana, and Esperanza for their assistance.
Mon-Fri: 9am - 5pm
Sat & Sun: Closed
Nearby Mortgage Companies in Jersey City: