Heritage Financial Corporation
Heritage Financial Corporation offers professional mortgage lending solutions to clients in the Jersey City region, helping hundreds of families realize their dreams of owning a home. Heritage Financial Corporation is one of the Three Best Rated® Mortgage Companies in Jersey City, NJ.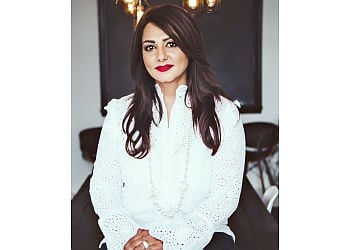 Tina Shah, the President and CEO of Heritage Financial Corporation, has been serving the Hudson County community for over 25 years. As they continue to expand their vision of growth coast to coast, their mortgage lenders are committed to building stronger neighborhoods in New Jersey and assisting more Americans in achieving their personal finance objectives. Their lending solutions are customized to suit each client's circumstances. They offer guidance throughout the decision-making process, ensuring that clients understand their options and have access to the best mortgage products available. Heritage Financial has demonstrated a consistent history of removing obstacles to facilitate homeownership. They take pride in instilling confidence in their clients during the home-buying process.
Purchase

High Balance

Renovation

Conventional

Refinance

Jumbo

Stated Income

Investment

DU Refi Plus

Fannie Mae and Mac Loans

Homestyle

230k

Non-warrantable Condos

FHA

VA

Home Equity & Foreign National Loans
We are very happy for their services and they rightly know the clients requirements and very prompt in responding the doubts and clarifying them in the timely and professional manner. Over all we can give them 10 out of 10 for the their service and closing the loan timely manner and good wishes to ms anjali gandhi and dheeraj .
Heritage financial has been extremely helpful in securing our first home. Anjali and DJ have been on top of every little detail and I could not ask for a better team during this difficult process. I highly recommend Heritage Financial to anyone and everyone.
I just work with this Loan Company and purchased my rental property and the term members was great service and has very strong experience for the different loan team required, everything goes so smoothly and quickly, we would strongly recommend they for any commercial or residential loan needs. We will definitely like to work with them for our future house purchase.
Mon-Fri: 9am - 6pm
Sat & Sun: Closed
Nearby Mortgage Companies in Jersey City: