Martin A Lesser, MD - Phil Smith Neuroscience Institute
Martin A Lesser, MD - Phil Smith Neuroscience Institute is one of the Three Best Rated® Neurologists in Fort Lauderdale, FL.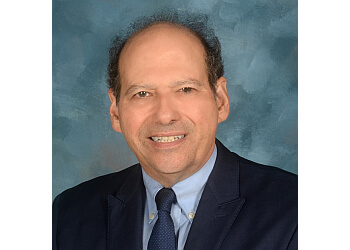 Dr. Martin A Lesser is a highly skilled and board-certified neurologist practicing in Fort Lauderdale, Florida. He received his medical degree from Case Western Reserve University School of Medicine. Dr. Martin completed his internship at Parkland Memorial Hospital and his residency at MetroHealth Medical Center. He further advanced his expertise through a fellowship at the prestigious Cleveland Clinic Foundation. In addition, he holds an MBA with a specialization in medical management from Nova Southeastern University. As a member of the American Board of Psychiatry and Neurology, Dr. Lesser demonstrates his commitment to providing the highest standard of neurological care. With a patient-centered approach, he excels in effectively communicating medical information to ensure clarity and understanding for his patients. Dr. Martin actively listens to patients' concerns and questions, offering attentive and compassionate care. Dr. Martin A Lesser is dedicated to providing comprehensive medical care to patients of all ages, ranging from adults to adults over 65. He is affiliated with Florida Medical Center-Fort Lauderdale, University Hospital and Medical Center-Tamarac, and Healthsouth Sunrise Rehabilitation Hospital.
Stroke

Dementia

Headaches

Epilepsy

Multiple Sclerosis

Seizures & Neuromuscular Diseases
Took time to explain things to ensure I understood evrything I needed to understand. Was open to discussion about natural supplements to support my treatment plan, which I really liked.
Dr. Lesser listened well, asked questions, responded to questions with concern and clear answers. He connected me with more doctors that are helping me with concerns.
Dr.Lesser always listens intently to see what is bothering me at that time. I have chronic migraines and take daily medication.
Aetna Commercial HMO/PPO, Aetna/Coventry Commercial HMO/PPO, Avmed Commercial HMO/PPO, Cigna HMO, Cigna HMO/PPO, Cigna PPO, Devoted Health Medicare Advantage, Florida Blue BCBS Commercial HMO/PPO, Humana HMO/PPO, Medicare, Molina Exchange, Positive Health Medicare Advantage, Simply/Better Health Medicaid, SOLIS Medicare Advantage, Sunshine Medicaid, Traditional Medicaid, Tricare Military & United/Neighborhood Health HMO/PPO
Nearby Neurologists in Fort Lauderdale: