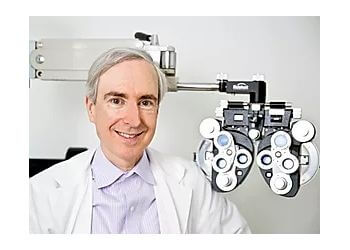 Dr. Matthew Bashover received a bachelor's degree in biology, Cum Laude, from Adelphi University. He completed his Doctor of Optometry degree from the prestigious University of Houston School of Optometry. The doctor did his post-graduate studies in Ocular Therapeutics and Glaucoma treatment. Dr. Matthew Bashover is a member of the American Optometric Association and the Texas Optometric Association. He is a certified Therapeutic and Glaucoma licensed Optometrist, and he services the needs of patients with eye infections, abrasions, glaucoma, dry eyes, allergic eyes, and other eye injuries. Dr. Matthew Bashover is currently practicing at Accent Eyecare. It Uses state-of-the-art technology, and Accent Eyecare offers a full spectrum of primary vision care. The clinic also accepts new patients.
Specialty:
Pediatric Care, Cataract Screening, Macular Degeneration, Designer and Sunglasses, Dry, Pink and Red Eyes Treatment, Comprehensive Exams, School Screenings For Children, Lasik, Diabetic and Hypertensive Complications, Management of Ocular Diseases, Computer Vision Syndrome, Vision Therapy & Contact Lens
Award:
He has been awarded as one of America's Top Optometrists for 2018 by The Consumers' Research Council.
Insurance:
Contact:
Working Hours:
Mon & Wed 9am - 6pm
Tue & Thu 9am - 5pm
Sat 9am - 3pm
Fri & Sun Closed
TBR® Inspection Report: