Sheldon Aronson, Attorney at Law
Sheldon has been dedicated to representing numerous injured individuals for over 30 years. Sheldon Aronson, Attorney at Law is one of the Three Best Rated® Personal Injury Lawyers in Portland, OR.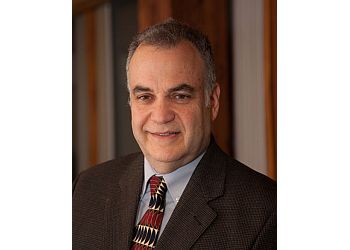 Sheldon and his staff can rest assured that they are in capable hands. Working as an efficient team, they are committed to assisting clients through the intricate process of resolving their claims. Sheldon and his staff prioritize providing personalized attention and support to each client throughout the claim resolution process. They offer strong and principled representation in litigation. Their ultimate goal is to ensure that each client has the best possible experience while navigating through the legal process, minimizing stress, and securing fair compensation for their injuries and damages. Those seeking assistance can take advantage of a free consultation to discuss their case with Sheldon and his team.
Motor Vehicle Accidents

Motorcycle Collisions

Bicycle Accidents

Pedestrian Accidents

Premises Liability & Dog Bites/attacks
Sheldon and his staff were outstanding to work with on my auto accident! Sheldon is very compassionate to your situation and goes well above expectations for you. He worked very hard to get me an acceptable settlement. I HIGHLY recommend choosing Sheldon when you need an attorney.
Sheldon Aronson was highly recommended to me by my doctor after I sustained injuries in a motor vehicle accident. I had never needed legal representation for personal injury before, but Sheldon and his staff were wonderful to work with and made the entire process relatively painless! They were kind, empathetic, patient, and respectful, as well as thorough, competent, accessible, and professional throughout the process. It's very evident that Sheldon is sincerely committed to obtaining the best possible outcomes for his clients. He is particularly gifted as a negotiator in advocating for the maximum and fairest possible settlement for his clients and I am truly grateful for that. I can't say "Thank you" enough and I would, without a doubt, work with Sheldon again. I highly recommend him to anyone who has need for the services of a personal injury attorney.
I have thoroughly enjoyed working with Sheldon. We met thru a mutual colleague and have since done some work together. Sheldon is a very kind soul and such a genuine person - which is something I highly value. I can't recommend highly enough working with him. You will not be disappointed.
Mon-Fri: 9am - 5pm
Sat & Sun: Closed
Nearby Personal Injury Lawyers in Portland: