Around the Block Pest Control
Around the Block Pest Control is a family-owned and operated that has been serving pest control services since 2012. Around the Block Pest Control is one of the Three Best Rated® Pest Control Companies in McKinney, TX.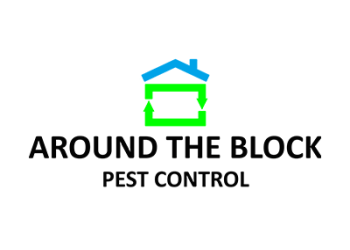 They are well-trained and provide high-quality service. They are committed to providing you with state-of-the-art pest control practices. They are proud to provide residential and commercial pest control services. Around the Block, Pest Control has conventional and organic treatment options available on both a one-time or ongoing basis. They are providing their customers with the best pest control solutions available. They offer services that include the interior and exterior of your home, including the entire yard. Around the Block, Pest Control offers quarterly treatment options and one-time services. At Around the Block Pest Control, they pride themselves on providing affordable pest control services, along with free estimates.
Mosquitoes

Bed Bugs

Earwigs

Wasps

Bees

Hornets

Flies

Fleas

Rats

Mice

Millipedes

Centipedes

Scorpions

Termites Control

House Fly & Beetles
This is great company to do business with. They have great communication and reasonable prices. The Service Tech that came to my house today Jonathan was very professional and did a great job. He was efficient and knowledgeable about the products and service. I had inquired about a future Mosquito treatment since we are having a bigger than normal problem this year and he explained the service they can provide. Will be calling soon to schedule.
I have been using Around the block pest control for a few years now. Jonathan has been out to my home the last few times to treat my home. Jonathan is very friendly and professional. The treatment used works for 90 days with no issues. Compared to other companies that want to treat my home monthly at a higher cost, Around the block pest control is able to treat my home quarterly at a lower cost makes Around the block pest control a great value. I would recommend anyone looking for pest control to use Around the Block Pest Control.
Felix is very friendly, thorough, and knowledgable. He gives the best service by giving us a very reasonable price and ultimate result. Ant and Rat problems disappear within 1 day of the service. Highly recommended.
Mon-Fri: 9am - 5pm
Sat & Sun: Closed
Nearby Pest Control Companies in McKinney: