Thomas A Mustoe, MD, FACS - TLKM PLASTIC SURGERY
Thomas A Mustoe, MD, FACS - TLKM PLASTIC SURGERY is one of the Three Best Rated® Plastic Surgeon in Chicago, IL.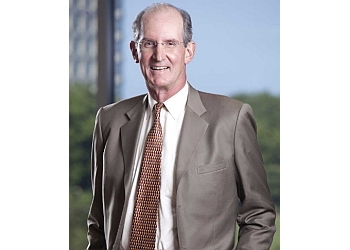 Dr. Thomas A. Mustoe graduated with honours from Harvard Medical School, demonstrating exceptional academic achievement. He completed his internship at Massachusetts General Hospital and a surgical residency at Peter Bent Brigham Hospital. Dr. Mustoe's extensive research in wound healing and scar prevention has endowed him with exceptional skills in achieving optimal surgical outcomes while minimizing tissue damage. With over 30 years of experience, Dr. Mustoe has performed over 30,000 surgical procedures, including over 10,000 facial aesthetic procedures. His expertise lies in utilizing advanced techniques that yield natural-looking results, improved patient comfort, and reduced recovery time. His innovative approach has significantly influenced the plastic surgery field and continues fostering creativity in pursuing aesthetic excellence. Dr. Mustoe practices at TLKM Plastic Surgery, a renowned institution celebrated worldwide for delivering exceptional cosmetic surgery results. Patients seeking top-tier care and remarkable outcomes trust TLKM Plastic Surgery as their destination for cosmetic enhancements.
Rhinoplasty

Fat Transfer

Eyelid Surgery

Breast Augmentation

Lift

Reduction and Reconstruction

Male Breast Reduction

Liposuction

Surgery After Weight Loss

Tummy Tuck

Labiaplasty

Mommy Makeover

Male Body Contouring

Neck

Brow

Mini Face

Arm

Butt and Thigh Lift

Botox Cosmetic

Injectable Fillers

Laser & Skin Treatments
Dr. Mustoe is a fantastic surgeon and his entire office staff is professional, friendly and go out of their way to make your experience run as smoothly as possible. No question is too small for them to answer and they are always happy to help out. Dr. Mustoe explained every step of my breast reduction procedure and completely understood my wanting to get rid of the extra skin in my abdomen due to a significant weight loss. I had tried for years to plank/crunch/run it off and it wasn't going anywhere. He always had time for my questions and never rushed me through appointments. He even provides a direct line to him after surgery for any potential problems that may arise. The results have been phenomenal. I no longer have daily back pain and could not be happier with how natural everything looks. Scarring is practically nonexistent. If I had known that a breast reduction could have made this type of change in the quality of my daily life, I would have done it years ago. Dr. Mustoe's knowledge, professionalism and skill have already led me to recommend him to three of of my closest friends. Don't look any further, Dr. Mustoe is definitely the doctor to trust for whatever you need to feel even more beautiful.
Dr. Mustoe makes sure to communicate clearly what should be expected of the surgical procedure in question. He will never try to talk you into anything. And the result looks natural, not too little/never too much. The office personnel are very nice and you are very well taken care of for pre-surgical visits, during the surgery and post surgical followup.
Had a breast reduction with the amazing dr Mustoe. He saved my confidence and health. I've never been happier in someone's care. So honest and kind. Gives you his utmost attention. Truly is one of a kind. He is a sculptor and artist. I'll go back to him for any future procedures and I do plan to have them. Don't look anywhere else.
America's Best Physicians from 2016-2021 - Top Doctors award by U.S. News & World Report in 2011 and 2012 - Chicago Magazine Top Doctors in 1998, 2001, 2004, 2006-2017 - Lifetime Achievement Award by Wound Healing Society
Mon, Wed, Thu & Fri: 8:30am - 5pm
Tue: 8am - 6pm
Sat & Sun: Closed
Nearby Plastic Surgeon in Chicago: