Dr. Kirk D. Larkin, DPM - LARKIN FOOT & ANKLE INSTITUTE
Dr. Kirk D. Larkin, DPM - LARKIN FOOT & ANKLE INSTITUTE is one of the Three Best Rated® Podiatrists in Henderson, NV.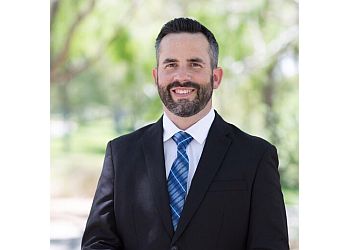 Dr. Kirk D. Larkin, DPM is a podiatric foot & ankle surgery specialist in Henderson, NV. Dr. Kirk D. Larkin is certified by the American Board of Foot and Ankle Surgery. He earned his podiatric medicine from the California School of Podiatric Medicine, and the doctor did his three-year residency at Maricopa Medical Center. He has over 13 years of experience in podiatry. Dr. Kirk is interested in treating skin grafting and arthroscopic procedures on the foot and ankle. He has been involved in many research that includes Wound closure methods, tissue expanders, plantar warts treatments, and rates of amputations. The specialist practices at Larkin Foot & Ankle Institute in Henderson. The hospital is well equiped and has advanced technologies for the treatment of patients.
Achilles Tendon Repair

Ankle Fracture

Pain

Sprains

Arthritis Pain

Athlete's Foot

Blisters

Bunions

Calluses

Clubfoot

Corns

Cysts and Tumors

Diabetes

Diabetic Wound Care

Flat Foot Conditions

Deformities

Fractures

Infections

Gout

Hammertoes

Heel Pain

Spurs

Ingrown Toenails & Joint Replacement
I have been a patient of Dr. Larkin for 4-5 years and he listens well to his patients and then he gives the best advice for your care. I go to him for my annual diabetic foot exams because he is very knowledgeable about the feet and all of his staff are great as well... I highly recommend Dr. Larkin and thanks for all of your help. George H.
Went to see Dr. Larkin for a ingrown toenail and he took care of it right away! Made me feel very comfortable with the whole procedure. Thank you Dr.Larkin for making my first visit so smooth and comfortable.
Dr. Larkin and staff are awesome!! He's dedicated to his profession and I appreciate that. Bedside manner top notch. Look no further, you've made the right choice by choosing this practice.
Aetna, Affiliated Health Funds, Anthem, Anthem Blue Cross Blue Shield, Beech Street (Multiplan), Blue Cross Blue Shield, Blue Cross Blue Shield of California, Cigna, Carefirst Blue Cross Blue Shield, Coventry Health Care, First Health (Coventry Health Care), Humana, Multiplan, Phcs & Unitedhealthcare
Mon-Thu: 8am - 5pm
Fri: 8am - 3pm
Sat & Sun: Closed
Nearby Podiatrists in Henderson: