Dr. Laura F. Dabney, MD
Dr. Laura F. Dabney, MD is one of the Three Best Rated® Psychiatrists in Virginia Beach, VA.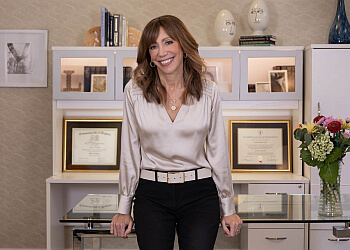 Dr. Laura F. Dabney is a well-experienced psychiatrist in Virginia Beach, Virginia. She earned her MD from Eastern Virginia Medical School and holds Board Certification in Psychiatry. With over two decades of dedicated service as a psychiatrist in Virginia Beach, Dr. Laura F. Dabney has successfully treated patients in numerous cities across Virginia. Her expertise in psychiatry has garnered recognition through various media outlets, including radio, podcasts, websites, and print media. Additionally, she provides consultation services for reputable institutions such as the Virginia Veterans Administration Medical Center. Dr. Dabney is committed to helping her patients transform their lives for the better. Through her guidance, patients gain insight, make positive changes, and choose their path to success. Dr. Laura F. Dabney also offers a complimentary 15-minute consultation to prospective patients.
Men's Issues

Relationship Issues

Infidelity

Addiction

Anger Management

Anxiety

Depression

Grief

Self Esteem

Mood Disorders

Personality Disorders

Coping Skills & Stress
I have been working with Dr. Dabney for the better part of a year and in that time have come to appreciate her deep and extensive knowledge as well as her steadfast commitment to providing meaningful care for her patients. The services that Dr. Dabney and her staff provide are both professional and courteous. Each member of her team is warm, engaging, and a delight to interact with every time I have the opportunity to do so. I have learned such a great deal in my time knowing Dr. Dabney! And I greatly look forward to continuing to do so in the year to come!
Dr. Dabney and her team made my experience at her practice as comfortable and smooth as possible. I have been struggling with personal issues that have affected my relationships, and Dr. Dabney was able to expertly guide me to stability. She asked questions that were specific to my situation, listened to my answers, and provided relevant and attainable solutions.
I've learned from Dr. Dabney over the years. Even though she helped me repair my relationship with my parents and my cousin, she will still fit me in for a few sessions when I need a "refresher" or when another problem has come up. It's been very nice to have that support.
Mon-Fri: 8am - 4pm
Sat & Sun: Closed

Nearby Psychiatrists in Virginia Beach: