Dr. Leonard M. Dileo, MD
Dr. Leonard M. Dileo, MD is one of the Three Best Rated® Psychiatrists in Virginia Beach, VA.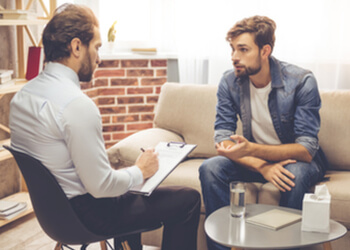 Dr. Leonard M. Dileo is one of the best Psychiatrists in Virginia Beach, Virginia. He completed his graduation from the University of Bologna/Faculty of Medicine and Surgery. Dr. Leonard M. Dileo is deeply committed to empowering his patients and fostering a safe and comfortable treatment environment. He is a dedicated, compassionate doctor who provides competent diagnostics and comprehensive treatment for various mental and psychosomatic illnesses. With attentive listening, he carefully assesses the nature of his patients' disturbances and any potential side effects associated with medications, making necessary modifications or dosage adjustments. Dr. Dileo approaches his patients with kindness and a gentle demeanor throughout treatment. Dr. Leonard M. Dileo offers flexible appointment options to accommodate his patients' needs.
Depression

Bipolar Disorder

Mood Disorders

Memory Loss

Emotional

Aggression

Stress

Strange Behavior & Drug Addiction
Dr. Dileo M.D. is one of the Finest Doctors I have known. He is Professional, Kind, Friendly, Patient, Very Knowledgeable, and He listens to you and answers your questions in a manner that you can understand. He is full of T.L.C. and Concern for his patients. I have been a Nurse and worked with psychiatrists many years of my life, and Dr Dileo is one of those special Doctors that "Always goes the extra mile for his patients", as he has done for me many times. I had heard so many good things about Dr. Dileo, especially from a couple of my friends, so when I realized I needed some help, I did not hesitate to make an appointment to see him. I felt strongly that with some Great Medical Help, it could be Life Changing, and since I have been under his care, my life has Improved and Changed so much for the Better. Thank You! Your Terrific Caring Medical Treatment has been greatly appreciated:)
I Really Like Dr. Dileo. He Is Very Caring, and Honest with You. He Is Not Forcing Meds Down Your Throat. He Takes His Time so You Never Feel Rushed. He Is a Great Psychiatrist. Thank You.
Aetna, Anthem, Anthem Blue Cross Blue Shield, Blue Cross and Blue Shield of Massachusetts, Blue Cross Blue Shield & Cigna
Nearby Psychiatrists in Virginia Beach: