Dr. Ruzanna Ohanjanian, Ph.D
Dr. Ruzanna Ohanjanian, Ph.D is one of the Three Best Rated® Psychologists in Sunnyvale, CA.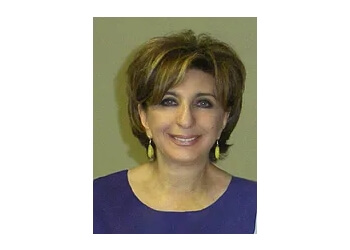 Dr. Ruzanna Ohanjanian is a licensed Clinical Psychologist, Personal Coach, and Consultant in Sunnyvale, California, with over 20 years of experience in the psychology field. She earned her Ph.D. in Child Psychology from the National Academy of Sciences. Dr. Ruzanna diagnoses and treats a broad range of mental health conditions, conducts diagnostic evaluations and consultations, and utilizes psychodynamic, cognitive-behavioral, and integrative therapy approaches. She provides psychotherapy for individuals, couples, and families and has extensive experience in personal and executive coaching, leadership training, and corporate consulting. As a member of the American Psychological Association, Armenian Medical Association of Bay Area, California, and Santa Clara County, California Psychological Association, Dr. Ruzanna is committed to her profession. She offers both in-office and video-conferencing appointments to her clients.
ADD/ADHD

Anxiety

Career Concerns

Depression

Insomnia

Eating Disorders

Family Problems

High Conflict Divorce

Life Transitions

Ocd

Panic Attacks

Parenting

Co-Parenting

Relationship Issues

Self-Esteem & Work-Related Stress
I have been seeing Dr. Ohanjanian for two years. I think her expertise in clinical psychology is a great one. She helped me go through a difficult divorce and manage through mental health issues afterward. Her methodical approach and positive attitude helped me quickly regain confidence after being through the worst point in my life. She is the top expert in the state of the art new methods in clinical psychology. Also, she is very well versed in modern technology. Dr. Ohanjanian is a great psychologist and a great person!
Nearby Psychologists in Sunnyvale: