Dr. Sonya Bruner, Psy.D
Dr. Sonya Bruner, Psy.D is one of the Three Best Rated® Psychologists in Sunnyvale, CA.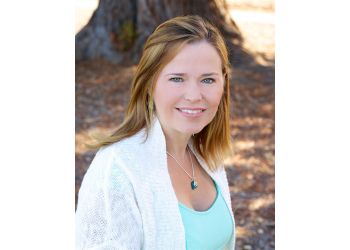 Dr. Sonya Bruner is a well-known psychologist in Sunnyvale, California, with over 13 years of extensive experience in the psychology field. She obtained her bachelor's degree in psychology from St John Fisher in Rochester. Dr. Sonya specializes in working with adolescents and families and utilizes Cognitive Behavioral Therapy (CBT) & Acceptance and Commitment Therapy (ACT) to treat a broad range of psychological issues, including anxiety, depression, and trauma. She also specializes in treating people with relational and family problems, working collaboratively with her patients to identify the root cause of their problems and provide efficient solutions for faster recovery. To learn more or to book an appointment, contact Dr. Sonya Bruner today.
Depression

Divorce

Anxiety

Anger Management

Coping Skills

ADHD Coaching

Trauma and PTSD

Self Esteem

Parenting

Domestic Violence

Family Conflict

Peer Relationships

Narcissistic Personality & Obsessive-Compulsive (OCD)
Sonya was absolutely wonderful. She listened and understood what I was going through, asked questions that allowed me to express the challenges, and provided insights and clarification on how I was handling the situation that made me feel incredibly reassured and empowered. I recommend her to anyone and everyone going through difficult situations.
She helped me immensely!!! and I am grateful. Highly recommended.
Nearby Psychologists in Sunnyvale: