Dr. Tanika Gayle, Psy.D - COLLABORATIVE PSYCHOLOGY GROUP
Dr. Tanika Gayle, Psy.D - COLLABORATIVE PSYCHOLOGY GROUP is one of the Three Best Rated® Psychologists in Riverside, CA.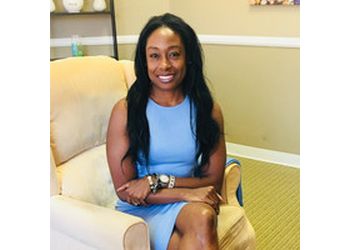 Dr. Tanika Gayle holds the esteemed positions of CEO, Founder, and Owner at Collaborative Psychology Group and Visionary Consulting, INC. Her academic journey led her to earn a Psy.D. in Clinical Psychology from the California School of Professional Psychology at Alliant International University-Los Angeles. Dr. Tanika Gayle's professional focus centers on providing comprehensive care to individuals, families, couples and addressing intimacy issues, including sex therapy. She has acquired advanced couples and Family Psychology training, specializing in Sex, Intimacy, and Relationships. Dr. Gayle actively stays up-to-date with the latest research, treatment approaches, and changes within the field of psychology, ensuring her clients receive the most effective and relevant care. She offers behavioral health treatment services for Riverside and the surrounding areas, serving the community with her expertise and dedication.
Individuals

Child

Families and Couples Counseling

Intimacy Issues

Play Therapy

Coping and Adjustments

Pain and Anger Management

Emdr

Assessment and Evaluation

ADHD

ADD

Autism

Learning Difficulties

Cognitive Testing

Anxiety

Attention & Concentration Problems
Tanika Gayle is a wonderful therapist. She was extremely helpful when I was first diagnosed with clinical depression in college. She is a great listener and her nonjudgmental nature makes it easy to open up to her. She was my first long term therapist (saw her for 2+ years), and I would have continued to see her had I not moved after graduation. Highly recommend!
Finding a Therapist is hard, but when you get the right one it makes all the difference in your wellbeing. Dr. Gayle has helped me tremendously over the last 3 yrs. I would certainly recommend her to those that need care. She listens, and helps you work through your problem. You will be happy you chose her for your care.
Dr Gayle is amazing. She has seen me through many difficult times in my life. I highly recommend her no doubt.
$100 - $170 per 45-minute session
Aetna, Anthem Blue Cross, Blue Cross Blue Shield, Blue Cross Blue Shield of California, Cigna, First Health, Humana & Oscar Health
Mon-Fri: 8am - 8pm
Sat: 8am - 5pm
Sun: Closed
Nearby Psychologists in Riverside: