Alex Gandel - PINNACLE ESTATE PROPERTIES, INC.
Alex Gandel is a professional real estate agent working for Pinnacle Estate Properties, Inc, in Simi Valley, California. Alex Gandel - PINNACLE ESTATE PROPERTIES, INC. is one of the Three Best Rated® Real Estate Agents in Simi Valley, CA.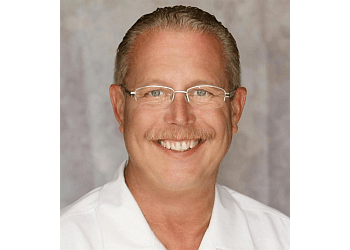 He joined Pinnacle Estate Properties, Inc because he believed their model of professional service aligned better with his business model, enabling him to offer even greater value to his clients. Pinnacle Estate Properties, Inc has been a Top Producing Real Estate Agent since 1996 and is now celebrating its 43rd year in the Real Estate industry. Alex has received numerous prestigious awards throughout the years for his successful sales production as a Listing Specialist, handling transactions in all price ranges, from condos to Luxury Estates. He takes pride in providing professional and friendly service where the customer's needs are always at the forefront of his business. They offer a free valuation of your home.
Single Family

New Construction

Condos

Foreclosures

Rentals

Luxury Real Estate

Selling

Buying

Investors

Trust Sales

Divorce and Contingent Sales

Relocation

Short-Sale & Open House
Alex has helped me with all of my real estate needs for over a decade. His staff is super friendly, professional and always courteous. I felt like I was working with trusted friends from the start. Alex was able to sell my last house when no one else could, and for a higher selling price. True story: the first time I called Alex to talk about selling the house, he came over to the house and we had a heart to heart, and before long he talked me out of selling. No lie. When it finally was time to sell, he made it happen. Alex has a disciplined process that works. He is friendly and professional, and he is more about the relationship and the community than he is about making a buck. I highly recommend working with Alex Gandel for all of your real estate needs.
I used Alex and his son Brad to sell my house in Northridge. He and his team were amazing. He had one person responsible for marketing and staging. Another person responsible for escrow. We asked a price with Alex's blessing that we knew was a potential pipe dream. When it came to the open house we had probably a hundred people and they just weren't leaving. When It sold, it was a record price in the neighborhood. This was all Alex.
As first-time home buyers we were very nervous about making such an important financial decision. We knew that we needed a realtor but not just any realtor – an expert in their field with a proven track record. We wanted a realtor that could take us under his/her wings and guide us through the most important decision of our lives. That realtor was Alex Gandel. Alex is very knowledgeable about real estate transactions and the Simi Valley market. He is also equipped with a team of staff that enables him the time to provide you with very personalized attention. He explained every detail, answered every question, was extremely responsive and patient. He really did go above and beyond – and uses DocuSign! Most importantly, we felt like he had our best interest at heart. In the 45 days we worked with him, he felt less of a realtor and more of a father figure, something both my husband and I were missing. We are grateful and hope to work with him in the future.
Nearby Real Estate Agents in Simi Valley: