Innovative Career Resources & Staffing
Innovative Career Resources & Staffing is a veteran-owned business founded in 2002 with the conviction that people are the engines of success. Innovative Career Resources & Staffing is one of the Three Best Rated® Staffing Agencies in Huntington Beach, CA.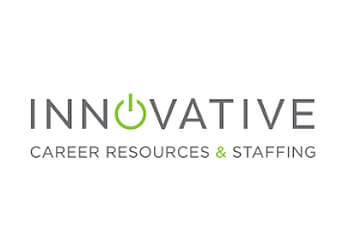 Keith Fiscus is the CEO and founder of Innovative Career Resources & Staffing. The staffing agency specializes in Accounting, Finance, Biotechnology, Pharmaceutical, Nutraceutical, Customer Experience, and Executive Administrative professionals. Their team of Talent Acquisition professionals consists of highly educated individuals who are wholeheartedly dedicated to delivering the highest possible level of quality and service to both their valued associates and esteemed clients. Their exceptional team possesses a wealth of expertise and knowledge, enabling them to provide your industry with a remarkable level of personalized service and tailored solutions that go above and beyond to exceed your utmost satisfaction.
Accounting

Finance

Human Resources

Executive Administration

Administration

Data Entry

Customer Service

Receptionist

Marketing

Biology

Cell Biology

Chemistry

Clinical Diagnostics

Formulations

Manufacturing Engineers

Microbiology

Process Engineers

Quality Assurance

Quality Control

Research and Development

Technical Writing & Validation Engineers
Kristen and the team have been very helpful in providing excellent communication, updates, and also encouragement throughout the entire process of getting me a suitable job. They always check up to see how I'm doing during this process while making sure my employer receives all necessary documents and information on their end. My friend got a permanent position at his current workplace, which he started as a temp through ICR and is very happy of the results. Highly recommend!
I had the best experience with Innovative Career Resources & Staffing. I worked directly with Kristen Seyler and she is the most professional and experienced recruiter who I worked with in past few years. I highly recommend this agency to anyone who is looking for another job opportunity and wants to experience a smooth hiring process. Thank you, Kristen Seyler, for all your help & support during this hiring procedure.
I was unemployed due to COVID, so I was searching for jobs in Orange County and found Innovative on Google. THE BEST STAFFING AGENCY EVER! I've never worked with one previously, so I didn't know what to expect, but they made the process seamless and very professional. I've been at my job since September, and it's honestly the perfect match for me. I'll be referring my friends to Keith, Kristen and their team, hopefully everyone can have a staffing agency back them, it was a great decision.
Mon-Fri: 8am - 5pm
Sat & Sun: Closed
Nearby Staffing Agencies in Huntington Beach: