Total Health Guidance
Total Health Guidance is a counseling and wellness center that provides a comprehensive approach to overall health. Total Health Guidance is one of the Three Best Rated® Therapists in Orlando, FL.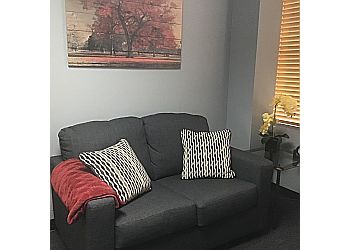 They believe that being healthy entails physical wellness, emotional well-being, fulfilling relationships, spiritual health, and a strong financial foundation. To achieve this, their holistic healthcare approach combines the expertise of various professionals from different fields, such as counseling, acupuncture, massage therapy, nutrition counseling, and financial guidance. Whether you require one or several of their services, their team is dedicated to improving your overall well-being. Their compassionate counselors collaborate with you to restore balance where necessary, addressing both the symptoms and underlying causes of your concerns through integrated whole-person care. Their goal is to assist clients in achieving sustainable relief and freedom. Total Health Guidance offers a complimentary consultation, and they provide virtual appointments to suit your needs.
Mental Health Counseling

Marriage and Family Therapy

Psychological Evaluations

Detox

Trauma Healing

Substance Abuse

Grief Counseling

Eating Disorders

Addiction Treatment

ADHD

ODD

RAD

Anxiety/Depression & Identity Issues
LaMaras is an excellent therapist and my son has really improved with his overall mental health and happiness. It is so important to attend to our mental health needs just as we would physically medical ones. I couldn't recommend THG more. Thank you!
I highly recommend Total Health Guidance. They are very professional and helpful.
I'm grateful to have found this place and having Harry as a therapist has been a blessing in my life.
Initial Consultation $110/hr
Massage Therapy $50-$75
Nutritional Coaching $100
30 Min Acupuncture Consultation and Counseling Consultation Free
"Best of Orlando" awards for many years - Patient's Choice Award, Business of the Year
Mon-Fri: 8am - 7pm
Sat & Sun: Closed
Nearby Therapists in Orlando: