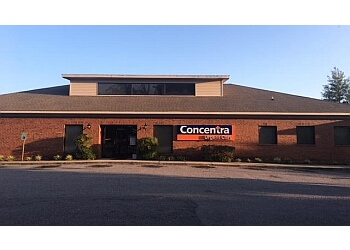 Call
CONCENTRA URGENT CARE
Since 1979
Concentra has been providing occupational medicine for more than 35 years and offers urgent care, physical therapy, and wellness services. They treat everything from sprains and broken bones to coughs, colds, and flu. Their clinical team includes board-certified doctors, licensed physical therapists, nurse practitioners, medical assistants, physician assistants, and other medical professionals. Concentra has their signature design and a bright new interior that makes for a warm, friendly patient experience. They have a lot of exam rooms, and a big physical therapy area, and their whole center is designed to create a great patient experience.
Specialty:
Allergies, Asthma, Bites and Stings, Common Colds and Flu, Cuts and Scrapes, Minor Fractures and Falls, Gastritis or Indigestion, Headaches, Migraine, Tension, Sprains, Strains, Workers Comp Injury, Immunizations & Physicals
Insurance:
Insurance Accepted
Accepts most health care insurance plans serving the majority of Americans.
Contact:
Working Hours:
Mon-Fri: 8am-5pm
Sat & Sun: Closed
TBR® Inspection Report: