Lotus Acupuncture
Columbia's Lotus Acupuncture is one of the top acupuncture clinics, providing personalized Chinese Medicine and Acupuncture services with utmost professionalism. Lotus Acupuncture is one of the Three Best Rated® Acupuncture in Columbia, SC.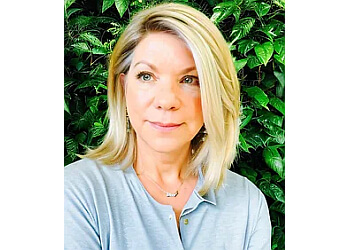 Lori Edwards founded the clinic and held a SC Board of Nursing license. Lori is dedicated to preserving and protecting the environment by promoting a healthy lifestyle. Her approach involves thoroughly evaluating the patient's health, nutritional and lifestyle counseling, and Chinese herbal remedies, as needed. Furthermore, she has volunteered at a Trauma Clinic, which offers complementary healing therapies for women affected by trauma. Additionally, Lori discovered acupuncture while researching alternative recovery options for MS and has extensively studied various alternative medicine modalities.
Arthritis

Asthma

Bronchitis

Carpal Tunnel Syndrome

Addiction

Anxiety

Chronic Fatigue

Colitis

Common Cold

Constipation

Dental and Shoulder Pain

Depression

Diarrhea

Dysentery

Eye Problems

Fertility

Fibromyalgia

Gingivitis

Headache

Hiccough

Incontinence

Indigestion

PMS

Sciatica

Tennis Elbow

Tonsillitis & Stress
I had never been to an acupuncturist before and decided on a whim to give it a go. In just a few weeks I've become an absolute believer. Lori is such a kind and open person; she always takes all my emotional and physical needs into account. She's a believer that taking care of physical needs is only temporary as emotions are the root of physical issues. I absolutely love this because we focus every session together on taking care of current physical issues, discussing why those issues are manifesting, and taking care of root emotional issues too.
I have been to several acupuncturists in the past. Lori is totally different. She put tremendous patience and care into each treatment. The whole hour is just for you. I absolutely love her studio. Whenever I feel stressed, I just imagine going back to her studio and relax my body and soul. I have noticed a better mental state and less body pain since I started visiting her.
Lori is the best of the best! I've been to a few other acupuncturists before and never had as much improvement as I have with her. She's very knowledgable, takes lots of time with you and cares for her clients. I would recommend her to anyone (and already have!). You will not be disappointed!
Mon-Thu: 10am - 5:30pm
Fri-Sun: Closed
Other Acupuncture in Columbia: