Brian John Willett - Willett Law Office, P.L.L.C.
Brian John Willett is a highly experienced attorney with over a decade of dedicated service to his clients. Brian John Willett - Willett Law Office, P.L.L.C. is one of the Three Best Rated® DWI & DUI Lawyers in Arlington, TX.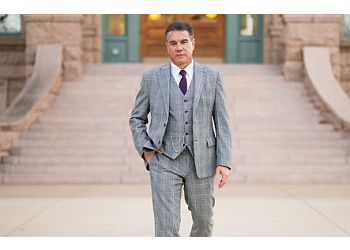 He possesses a strong passion for helping individuals achieve their objectives. Brian specializes in Criminal Defense, Immigration, and Juvenile Law, offering comprehensive representation in these areas. With a remarkable track record, he has successfully defended over 6000 cases and has personally handled more than 100 trials as a defense attorney. Willett Law Office, P.L.L.C., is a distinguished law firm established by a team of investigators and expert witnesses. The firm has earned a reputation for excellence, With over twenty-five years of combined experience. They have accomplished the expungement of more than 250 records. Willett Law Office, P.L.L.C. operates on a flat fee basis, with charges varying depending on the specific services required. To arrange a consultation, please contact the law office during their available hours.
Bonds

DWI

Occupational Licenses

Drug

and Sexual Offenses

Thefts

Expunction/Nondisclosures

Family Violence

and Assault Law

Criminal Defense

Immigration & Juvenile Law
Mr. Willett has helped me with two cases in the past and I feel that I got the best outcome on both cases. He has a tremendous bedside manner and always gave me facts with care to help me pick the best outcome for me and my family. I owe this man more than 5 stars and he deserves more than 5 stars.
Brian Willett was the perfect choice to represent me in my case, the price was very reasonable; I got what I needed to be done in time, the staff was really professional as well. I'm 100% satisfied.
Good reasonable price, great lawyer. Really went out of his way to help me get through the court with a good outcome. Would definitely recommend it to anyone.
Mon-Thu: 8:30am - 5:30pm
Fri: 8:30am - 5pm
Sat: By Appointment
Sun: Closed
Nearby DWI & DUI Lawyers in Arlington: