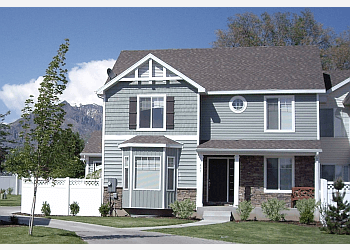 Georgetown Development Inc. has earned a well-deserved reputation for creating extraordinary communities and crafting individual custom homes. John Dester, the founder and owner of Georgetown Development, has been a prominent figure in Utah County's residential construction industry since 1978. Throughout their extensive history, they have built single-family homes, townhomes, and condominiums with an unwavering commitment to excellence. Georgetown Development's success can be attributed to the long-standing relationships they have fostered with their key employees, major subcontractors, and suppliers, many of whom have been working alongside them for over three decades. This deep-rooted collaboration ensures a seamless and harmonious construction process, resulting in homes of the highest quality. They strive to create homes that not only meet the needs and preferences of their clients but also offer a sound investment for the future. The company takes immense pride in the work they do, evident in the exceptional craftsmanship and personal integrity displayed in every home they build.

UNIQUE FACTS:
• 40 Years of Excellence
• Ranked Among Utah's Foremost Home Builders
• Accepts Credit Cards
• Outstanding Craftsmanship
• Customer Satisfaction.
Specialty:
Designing, Custom Homes, Condo Conversions, Tear Down and Rebuilds, Home Builders, New and Residential Construction, Kitchen and Bath Remodel, Finished Basements & Remodels
$Price:
Starts from $175,000 to $600,000

Contact:
Working Hours:
Mon-Fri: 9am - 5pm
Sat & Sun: Closed
TBR® Inspection Report: