Carrie Nguyen - Law Office of Carrie Nguyen, PLLC
Carrie Nguyen is the the founder of the Law Office of Carrie Nguyen, PLLC, and obtained her Juris Doctor from Texas Tech University School of Law. Carrie Nguyen - Law Office of Carrie Nguyen, PLLC is one of the Three Best Rated® Immigration Lawyers in Arlington, TX.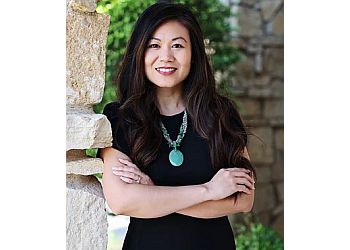 Her dedication lies in safeguarding immigrants from deportation, securing legal status, and facilitating citizenship. She has a proven track record of successfully representing clients in front of the USCIS and immigration courts, handling diverse cases such as bond hearings, deportation defense, waivers, green card, and citizenship matters. The Law Office of Carrie Nguyen, PLLC, is a specialized immigration firm with extensive expertise in family-based immigration, citizenship, waivers, ICE bond, and removal defense. Their primary mission is to provide top-notch immigration services at affordable rates. The team at the Law Office of Carrie Nguyen, PLLC, is both knowledgeable and compassionate, working tirelessly to realize the aspirations of individuals and their families by keeping them united and skillfully navigating the immigration system. Through their expertise and empathy, the Law Office of Carrie Nguyen, PLLC, endeavors to make the American dream a reality for everyone by ensuring families remain together and assisting individuals and their family members through the complexities of the immigration process.
Application Process

Student Visa

Temporary and Permanent Resident Visa

Visitor Visa

DACA

Victims of Crime

Green Card

Citizenship

Naturalization

Waivers & Removal Defense
I would highly recommend Carrie Nguyen to any of your loved ones! She is very professional, honest and straightforward. Which gives you peace of mind cause you know what to expect. I never felt alone through the whole process, she kept in touch regularly and always responded promptly. Her team is very helpful and always kept me in The loop. Our case was not a simple one, yet Carrie was able to help us and give us the opportunity for my partner to come home and start applying for a green card. She was always well prepared and very knowledgeable. I look forward to continuing this process with Carrie and her team because I know we will have the best outcome possible! Thank you Carrie!!
We had a great experience with Carrie and her team. We were hesitant with immigration assistance at first but after speaking with Carrie directly about our case, we were more confident in hiring them to assist us in our immigration process and it was successful at the end. Very happy with the outcome. We appreciate everyone's professionalism. We appreciate the monthly updates and easy communication via phone, text message and email to answer all our questions.
If I could rate any more stars I would!! I'm so thankful for the help everyone in this office gave us! To be able to close my husbands case in just 4.5 months is absolutely incredible! I will never be able to thank Carrier and her team enough! Absolutely the best people ever!
Mon-Fri: 9am - 5pm
Sat & Sun: Closed
Nearby Immigration Lawyers in Arlington: