Jorge Molina - J. Molina Law Firm PLLC
Jorge Molina is the founder and manager of the J Molina Law Firm, holds a JD from Texas A&M University School of Law. Jorge Molina - J. Molina Law Firm PLLC is one of the Three Best Rated® Immigration Lawyers in Arlington, TX.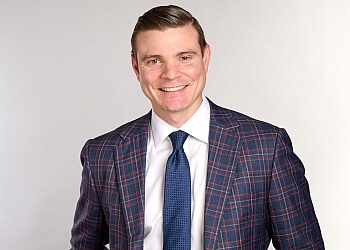 With over eight years of dedicated work, he has been instrumental in safeguarding and supporting his clients' pursuit of the American Dream. As a member of both the American Immigration Lawyers Association and the Dallas Lawyers Association, Jorge is committed to ensuring fairness and advocating for his clients' interests. Whether it involves defending individuals facing deportation or assisting companies in expanding their businesses, Jorge takes pride in fighting diligently on behalf of his clients. Operating from Arlington, Texas, J Molina Law Firm is widely recognized and respected. Their comprehensive services cater to all immigration and nationality law needs, and they strive to offer prompt, excellent legal representation and exceptional customer service. Notably, J Molina Law Firm embraces a Paperless Office approach, enabling them to effectively represent clients across the globe. The firm's professionalism and client-centric vision are fundamental to navigating the complex immigration law system. With a focus on putting clients first, they ensure a supportive and empathetic approach to every case they handle.
Visa Extension

Employment-Based Immigration

Naturalization

Citizenship

Deportation Removal Defense

Family Immigration

Custody Redetermination Bond Hearing

Adjustment of Status

Asylum & Returning Visas for Lawful Residents
Our company has had the pleasure to work with J. Molina Law Firm for years. Each time we have had a successful case outcome. Mr. Molina and his professional staff consistently exceed our expectations, their attention and follow up on our unique needs demonstrates their dedication. We were originally referred to the firm several years ago and I am so glad we were! I have personally recommended the firm to other businesses, friends, and family. We will continue to engage them for all of our immigration needs!
Working with Jorge and his team was an absolute pleasure. Their entire team were so professional, courteous, and always available to answer our questions during the residency process. We are so grateful for their help in achieving a successful outcome. I would absolutely recommend J. Molina Law Firm for anyone needing assistance with immigration cases.
Thanks to J. Molina Law Firm I was able to be reunited with my wife. Jorge's great experience, attentive staff and of course his guidance made my wife's immigration process a lot easier. I believe this is the best law firm in all Texas and I always recommend it to everyone I know. 1000/10.
Mon-Fri: 9am - 5:30pm
Sat: By Appointment Only
Sun: Closed
Nearby Immigration Lawyers in Arlington: