Javier F. Girardot, DMD - Orlando Pediatric Dentistry
Javier F. Girardot, DMD - Orlando Pediatric Dentistry is one of the Three Best Rated® Kids Dentists in Orlando, FL.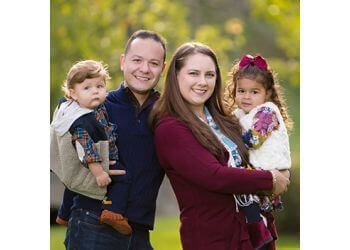 Dr. Javier F. Girardo is a famous pediatric dentist in Orlando, Fl. He holds a Doctorate of Dental Medicine from Nova Southeastern University-College of Dental Medicine. He is committed to creating a warm and fun atmosphere where children can feel at ease during their visits and develop healthy hygiene habits for a lifetime. He leads the team at Orlando Pediatric Dentistry, which is dedicated to providing high-quality dental health care for children, infants, adolescents, teens, and special needs patients in a caring and peaceful environment. They offer individualized care to your child's age and specific oral health needs, utilizing the most advanced dental technology and staying up-to-date on the latest treatment. The team is passionate about promoting good oral health and believes that developing healthy dental habits at a young age is essential for maintaining a lifetime of happy and healthy smiles. They work to provide a positive and supportive dental experience for each child.
Routine Dental Exams and Cleanings

Fluoride

Sealants

Tooth-Colored Fillings

Mouthguards

Crowns

Space Maintenance

Nitrous Oxide

Iv Sedation and Pediatric Hospital Dentistry

Pediatric Dental Emergencies

Gum Disease in Children

Thumb Sucking

Laser Frenectomies

Dental Care For Your Baby

Object Caught in Teeth

Bitten Lip & Tongue
Doctor Javier and his staff are absolutely incredible! My 6 year old son had a tooth extraction done this morning, and I was thoroughly impressed with how they operated. Doctor Javier and his assistant were absolutely amazing; they kept my son totally calm (he's normally a busy body and gets bored easily) and they informed him on what they were doing every step of the way in a super fun and playful way. They made the experience fun for him, and he felt so confident throughout the entire procedure. My son has experienced no pain or discomfort whatsoever after the procedure! SO grateful we were referred to Dr. Javier!!
We have had the best experience with Orlando Pediatric Dentistry! We have been there for almost 2 years. Everyone is so professional and so great with my daughter. Dr. Girardot is the best and so awesome with my daughter. We love the fact that you can go in with your little one, it makes for a great experience for everyone. We are so happy with them and would highly recommend.
I have been taking my boys here for about 8 years now and the entire staff has always been polite to my children and myself. Dentist and entire staff made my kids feel at ease and that is very important to a mom. The waiting room is kid friendly and the kids look forward to getting their tokens for little rewards after their visit in the toy vending machines.
Mon-Thu: 8am - 5pm
Fri: 8am - 12pm
Sat & Sun: Closed
Nearby Kids Dentists in Orlando: