James P. Chandler, MD - Northwestern Medicine Lou and Jean Malnati Brain Tumor Institute
James P. Chandler, MD - Northwestern Medicine Lou and Jean Malnati Brain Tumor Institute is one of the Three Best Rated® Neurosurgeons in Chicago, IL.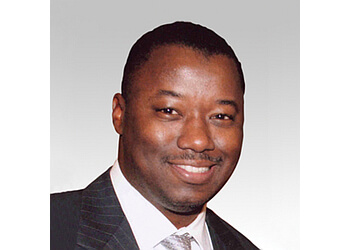 Dr. James P. Chandler, an esteemed neurosurgeon based in Chicago, IL, stands as a prominent figure in his field. He obtained his medical degree from the University of Maryland School of Medicine and completed his residency at McGaw Medical Center of Northwestern University. With a particular focus on skull base surgery, he currently practices at the prestigious Northwestern Medicine Lou and Jean Malnati Brain Tumor Institute. As a testament to his exceptional qualifications, Dr. James P. Chandler holds certification from the American Board of Neurological Surgery, further attesting to his expertise in the field. In addition to his clinical practice, he contributes to medical education as a professor at the esteemed Feinberg School of Medicine. Dr. Chandler's affiliations include esteemed medical institutions such as Central DuPage Hospital, Delnor Hospital, Huntley Hospital, McHenry Hospital, Northwestern Lake Forest Hospital, Northwestern Medicine Physician Network, Northwestern Memorial Hospital, and Woodstock Hospital. This network of affiliations allows him to provide comprehensive and accessible care to his patients. Patients seeking the highest level of neurosurgical expertise can trust in the skill and knowledge of Dr. James P. Chandler. With his commitment to advancing patient care, he remains at the forefront of his field, offering exceptional medical services and contributing to the medical community through his affiliations and academic involvement.
Benign

Glioma

Malignant Brain Tumor

Pituitary Disorders

Skull Base Surgery

Spine Surgery

Stereotactic Radiosurgery & Trigeminal Neuralgia
When a doctor takes out a 5 cm whopping fronto-temporal convexity meningioma, you recognize that he is the best neurosurgeon in the state of Illinois. And then you tip your hat to this guy. Thanks to Dr. Chandler, I actually have had somewhat of a rebirth. I re-evaluate my life daily, and thank God for the second chance at a life that could have been abruptly cut short, or a loss of functionality in my brain that could have resulted had he not operated in time. Respectful, quiet and strong is this physician. He is a gem and Northwestern is lucky to have him. This surgery happened during the COVID 19 pandemic. And he still shook my hand and was not paranoid like a lot of doctors are about germs. He puts his ego aside and puts the patient first. He was a true professional and had a good soul. All doctors can take notes from him. I learned how to be a better person by just meeting him and pray for him often, because he did save my life. All the best to this great man.
They were amazing in what they do. The best doctor's Dr.Chandler and resident doctors.Their service is excellent and very good people.Our worries were less with them explaining the process of the surgery and they care about us.The best Doctor's I can tell about to people.
Dr. Chandler addressed my tumor in innovative ways that preserved much of my function that would have been lost if addressed by other methods. 10 years out and I have had great results.
Nearby Neurosurgeons in Chicago: