Dr. Benjamin R. Proto, DPM, FACFAS - TPMG Orthopedics
Dr. Benjamin R. Proto, DPM, FACFAS - TPMG Orthopedics is one of the Three Best Rated® Podiatrists in Newport News, VA.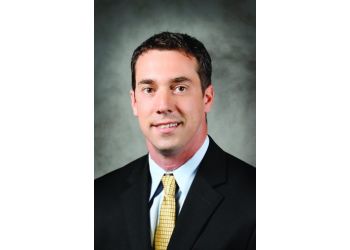 Dr. Benjamin R Prot is a highly skilled podiatrist specializing in foot and ankle surgery at TPMG Orthopedics in Newport News. He received his medical degree from the Rosalyn Franklin School of Medicine and completed a Reconstructive Surgery of the Foot and Ankle fellowship. Dr. Benjamin is dedicated to offering his patients the latest techniques and advancements in foot and ankle care. He is proficient in performing minimally invasive procedures, joint replacement of the foot and ankle, ankle arthroscopy, and fusion to treat painful and dysfunctional joints. Dr. Benjamin is affiliated with Bon Secours Mary Immaculate, Mary Immaculate Ambulatory Surgery Center & Sentara Williamsburg Regional Medical Center, where he performs surgeries. He offers comprehensive foot health treatments and advice and provides his services in Williamsburg, VA.
Ankle Instability

Foot and Ankle Arthritis and Injuries

Correction of Foot and Ankle Deformities

Bunions

Hammer Toe

Flat Foot

Plantar Fasciitis

Sprains

Fractures

Flatfoot

Achilles Tedonitis

Foot Pain

Heel and Bone Spur

Ganglion Cyst

Infection

Ingrown Toenail & Foot and Ankle Deformity
I'd been dealing with my damaged ankle for more than 20 years, had seen other specialists and done physical therapy, all to no avail. Dr. Proto was the only professional who knew exactly what was wrong and how to fix it. We tried to avoid surgery but the damage was too extensive and I experienced chronic pain every minute of every day. He treated me for 3 years+ before I decided it was time to repair it permanently. Dr. Proto literally changed my life by repairing the damage, allowing me to live pain free following a full recovery.
Dr. Proto is simply amazing. He is an excellent physician amd truly cares about how his patients feel. He shows deep compassion and care, I never feel rushed in the exam room. I have been to MANY orthopedic surgeons and podiatrists in my lifetime, none could hold a candle to Dr. Proto.
Dr Proto was wonderfully attentive to my problems. He took time to let me vent about my nerves of the procedure and needles etc. He walked me thru it all with such calm and pleasant mannerisms. Can't speak highly enough of him. Thank you Dr Proto. Sorry for being such a baby.
Top Doctor by Virginia Living Magazine in 2018-2020, Top Docs by Coastal Virginia Magazine in 2016-2018 - Hampton Roads "Top Doc" in 2011 & 2013
Aetna, Anthem, Anthem Blue Cross Blue Shield, Blue Cross Blue Shield, CareFirst Blue Cross Blue Shield, Medicare, Cigna, Commercial Insurance Company, Humana, Medicaid, Optima Health, Tricare, UnitedHealthCare & Worker's Compensation
Mon-Thu: 8am - 5pm
Fri: 8am - 4pm
Sat & Sun: Closed
Nearby Podiatrists in Newport News: