Dr. Howard Roesen, DPM - Foot & Ankle Specialists of the Mid-Atlantic
Dr. Howard Roesen, DPM - Foot & Ankle Specialists of the Mid-Atlantic is one of the Three Best Rated® Podiatrists in Newport News, VA.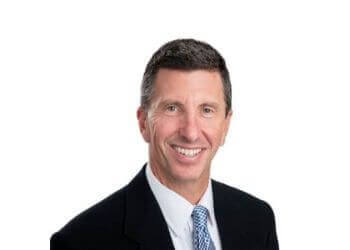 Dr. Howard Roesen, DPM, is an accomplished podiatrist in the city. He attained his Doctorate degree in Podiatric Medicine from Temple University College of Podiatric Medicine in 1990. He completed his residency training at Kern Hospital for Special Surgery in Warren, Michigan, from July 1, 1990, to June 30, 1992, and at the Diabetic Foot Center of Michigan in Warren, Michigan, from September 1990 – June 1992. Dr. Roesen is board-certified in foot surgery by the American Board of Foot and Ankle Surgery and has over 25 years of experience in this field. Additionally, he is a member of the American Podiatric Medical Association and Virginia Podiatric Medical Association and a Fellow of the American College of Foot and Ankle Surgeons. Currently, he serves as a clinical professor at Riverside Regional Medical Center and on the faculty of VCOM (Virginia College of Osteopathic Medicine) while practicing at Foot & Ankle Specialists of the Mid-Atlantic.
Corns & Calluses

Bunions

Diabetic Foot Care

Ingrown Toenail

Laser Treatment Toenail Fungus

Heel Pain

Sports Injury & Hammertoes
I will agree with the other reviews about the looks of the building. It is very outdated and could use a face-lift. With that said, it did not change the care that I received. I had previously taken my child to the practice and was happy with Dr. Roesen. After substaining a foot injury last year, I needed follow-up care and decided to go there as well. It only took me 2 weeks to get an appointment as a new patient. The office staff was pleasant. The nurse was the sweetest. Dr. Roesen was very kind with me and treated me with respect. I had put off going in because because I'm a horrible patient and was dreading the shots. The shots were torture but Dr. Roesen never seemed annoyed and tried to make light of the situation. I even left with a bunny drawn on my bandage.
Definitely pleased with Dr. Rosen and his staff. From check in to check out, our visit was wonderful. Dr Rosen is very professional, knowledgeable and engaging. He was able to diagnose and treat my son's issue within our first visit. I highly recommend this practice.
Very pleased with the service I received from Dr. Rosen and the staff at the Foot and Ankle Specialist. I highly recommend this office.
Mon-Thu: 8am - 5pm
Fri: 8:30am - 12pm
Sat & Sun: Closed
Nearby Podiatrists in Newport News: