Triumph Property Management
Triumph Property Management is a renowned full-service management company based in Las Vegas, highly sought-after for its expertise. Triumph Property Management is one of the Three Best Rated® Property Management in Las Vegas, NV.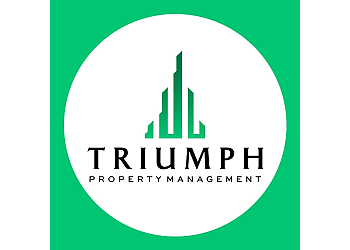 The company places great emphasis on maximizing the value of your investment while maintaining affordability. They offer a comprehensive range of services that cater to the diverse needs of clients, property owners, investors, and developers. By working closely with trusted vendors, they ensure that you receive the most favorable deals. Their marketing and leasing strategies are designed to achieve maximum occupancy rates at competitive market rates. With a team of experienced professionals who have been with the company for over a decade, Triumph Property Management guarantees transparency by eliminating hidden fees and offering a complimentary rental analysis. They consistently uphold their commitments to clients and are readily available for virtual meetings via video and phone conferencing. Their day-to-day operations encompass comprehensive property management services, assisting homeowners in buying and selling properties, providing a wide selection of rentals for prospective tenants, and collaborating with agents through referrals.
Accounting

Tenant Selection

Marketing

Maintenance

Eviction

Advertising

Handle Agreements

Property Inspections

Tenant Screening & Property Updates
My experience with Triumph Property Management has been great. They have been extremely helpful and professional to work with. I would highly recommend this property management company whether you are a homeowner or a prospective tenant seeking to rent a home.
Ashley is incredible! She's extremely knowledgeable on the real estate market! She's very quick to reply and helped me get an accurate rental estimate on my home so I could list it as soon as possible. I highly recommend Ashley at Triumph Property Management! 5 stars!
My experience with Triumph Property Management Corp. has been excellent. I am truly thankful for Corinne, the leasing agent. She made everything so simple. She's knowledgeable and friendly. I love my house and I am so thankful. I thought the move would be a lot more stressful coming from California. However, Corinne smoothed everything out. Thank you Triumph Management, Corinne is definitely an asset to your team and I truly appreciate her and you Company.
Regularly 8%
When you bring in three properties or more 7%
Mon-Thu: 8am - 4:30pm
Fri: 8am - 4pm
Sat & Sun: Closed
Nearby Property Management in Las Vegas: