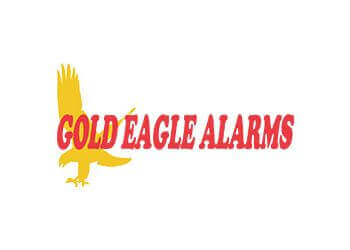 Gold Eagle Alarms is one of the leading security system companies in Glendale, Arizona. They have over 30 years of experience in this security system industry. They provide reliable, durable, flexible security solutions to their customers. They pride themselves on delivering quality service and equipment. The team offers security system installation & monitoring services at reasonable prices. They inspect the security system to give a detailed list of security system upgrade options. The team uses their combination of leading-edge technology and industry experience. The company ensures to provide exceptional security products and customer services. 24/7 security system monitoring service available.
Specialty:
Burglary, Camera Installation, Fire and Alarm Monitoring Services, Medical Alerts, Home Automation, Repair, Door Lock, Energy Controls, Emergency Medical Assistance, Electronic Devices, Commercial, Residential Security Services, Surveillance, Networking, Full System Layout, Design, Maintenance & Testing

Phoenix, Scottsdale, Gilbert, Chandler, Mesa & Fountain Hills.
Contact:
Working Hours:
Mon-Fri: 8am - 5pm
Sat & Sun: Closed
License ROC#:106226|CR-67
TBR® Inspection Report: