Honest Tax Solutions
Honest Tax Solutions stands out as one of the premier tax service firms located in Irvine. Honest Tax Solutions is one of the Three Best Rated® Tax Services in Irvine, CA.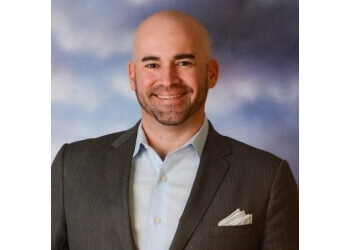 Honest Tax Solutions has earned its clients' trust with its commitment to ethics, personable approach, and straightforward dealings. Their primary focus is on customer satisfaction, ensuring that they meet the unique tax needs of each individual, even in complex situations. They offer ethical, proven, and experienced tax resolution and planning services, providing reliable guidance. The experienced tax professionals at Honest Tax Solutions are well-equipped to handle a wide range of needs for both individuals and corporations. With a track record of 18,047 successful tax consultations, their team demonstrates extensive knowledge and experience. They stay up-to-date with the latest strategies to reduce taxes and maximize benefits for their clients effectively. Honest Tax Solutions also facilitates maximum refund transfers for larger amounts, ensuring that clients receive the most from their tax filings. To benefit from their exceptional service, you can reach out to them to schedule an appointment and experience top-notch tax assistance.
Tax Preparation

Planning

and Resolution

Tax Planning Strategies

Tax Consulting

Income Tax Solutions

Personal and Corporate Tax Filling

Payroll & Bookkeeping
Honest Tax Solutions is a great company that stays up to date on the current tax laws, and advises you of any options you have to save money. They will also give you advice on what you can do differently in upcoming years to maximize your return. They are easy to work with and streamline the filing process. So glad I found them.
Daniel is seriously the best. I normally do my taxes via turbo tax since they're pretty simple but I had a little mishap that happened this year when I filed and he was gracious enough to go through what I had done and explain to me exactly what had happened. I'm so thankful for good people like Daniel when it comes to taxes because it gets so confusing and he was able to explain it to me in a way I could actually understand. Highly recommend.
Getting your taxes done is never a fun task, finding a someone you can trust is daunting. From the moment I blindly walked into Honest Tax Solutions, the team was welcoming, open, transparent and upfront. In an age where customer service seems to be a faint memory, it has been refreshing to work with a team who values each every potential client who they interact with.

I wish I would have found this company much sooner. Daniel is extremely knowledgeable and patient when we had a consultation. After seeing him and his team in action, and overhearing a conversation Daniel had with an entitled and self righteous client, I saw their response which shut that nonsense down and got right back to business with his other clients. Great to see that this firm 'stays firm' and only accepts the best suited clients which they enjoy working with. I am blessed to have one of the top accounting firms in Irvine as my go to tax consultants and professionals - Will.
Mon-Thu: 10:30am - 5pm
Fri: 10:30am - 3:30pm
Sat & Sun: Closed
Nearby Tax Services in Irvine: