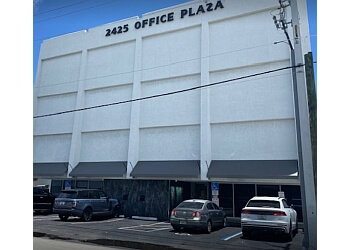 Thriveworks Counseling offers individual therapy, family therapy, couples therapy, and marriage counseling in Fort Lauderdale. The clinic helps patients live happier, more successful lives through therapy, counseling, and psychiatry services. They believe everyone can benefit from counseling with a skilled and caring professional. The clinic provides high-touch patient service and many other premium benefits to help you get the most out of your sessions. Thriveworks Counseling's mission is to inspire patients to grow personally and emotionally. With a goal to inspire clients, Thriveworks Counseling strives to facilitate positive change as quickly as possible while respecting the complexity of each individual's situation. Thriveworks Counseling uses many techniques to help its clients make meaningful strides in life. They offer same or next-day appointments.

UNIQUE FACTS:
• Accept Most Insurances
• Accept New Clients
• Online Booking Available
• Licensed Therapists.
Specialty:
Anxiety, Self Esteem, Trauma, Grief and Loss, Relationship Difficulties, Dual Diagnosis, Women's Issues, Addictions, Eating Disorder, Anxiety/Stress, Depression, Mood, Cognitive Behavioral & Obsessive-Compulsive Disorder
Contact:
Working Hours:
Mon-Fri: 7am - 12am
Sat: 7am - 6pm
Sun: 8am - 5pm
TBR® Inspection Report: