Charis Counseling Center, LLC
Charis Counseling Center, LLC is a compassionate counseling center serving Orlando and the Central Florida region. Charis Counseling Center, LLC is one of the Three Best Rated® Therapists in Orlando, FL.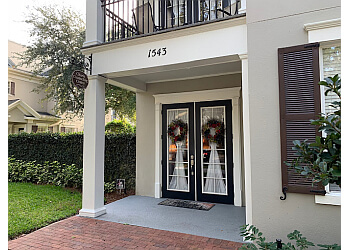 Their team of trained professionals provides a supportive and empathetic environment to help you overcome obstacles and achieve a fulfilling life. The clinic's founder, Jim Keller, is a licensed mental health counselor in the state of Florida with two graduate degrees from Springfield College in marriage and family therapy. His primary focus is marriage and family therapy, but he also offers a broad range of individual counseling services. For the past ten years, he has also served as a teaching pastor at Summit Church. Charis Counseling Center has assembled a team of competent, effective, and compassionate professional counselors who offer diverse services tailored to your specific needs. Charis Counseling Center offers a complimentary 15-minute phone conversation, and discounted rates are available for their Student Interns when available.
Addiction

Anxiety

Crisis

Depression

Eating Disorders

EMDR Therapy

Family Issues

Grief

Parenting

Sexual Addiction & Spiritual Development Counseling
This is the greatest counseling center that I have ever been too. The counselors I have seen for different reasons due to their specialties, Scotty & Sandra, are extremely knowledgeable and well-trained in their specialty areas. I cannot recommend Charis more.
I have been going to Sandra for several years now! She has been the best thing to happen to me. I never thought I would be able to feel peace during this healing journey and she has gotten me to that point. I feel free. She is such a beautiful soul and person. She deeply connects with her clients and is so sweet! I highly recommend her!! I will continue seeing her when needed. Charis Counseling Center most definitely gets 5 stars from me!
Scott Welch is an amazing counselor! We have been very happy with the progress we have been making. We were very lucky to have Scott as our counselor. He understands us and is incredibly patient. We are extremely thankful and appreciative of him! The Charis Counseling Center staff is amazing!
Mon-Fri: 8:30am - 5pm
Sat & Sun: Closed
Nearby Therapists in Orlando: