William Wei Lin, MD - NORTHWESTERN MEMORIAL HOSPITAL
William Wei Lin, MD - NORTHWESTERN MEMORIAL HOSPITAL is one of the Three Best Rated® Urologists in Chicago, IL.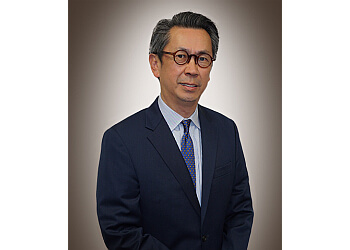 Dr. William Wei Lin is a distinguished urologist who obtained his medical education at the prestigious Northwestern University Feinberg School of Medicine. He continued his training through a residency and fellowship at the renowned Baylor College of Medicine, solidifying his expertise in the field. With an impressive career spanning 30 years, Dr. Lin has garnered extensive experience and knowledge in urology. As a testament to his commitment to professionalism and high standards of care, Dr. William Wei Lin is a proud member of the American Board of Urology. This affiliation highlights his dedication to staying updated on the latest advancements and best practices in the field of urology, ensuring that his patients receive the highest quality of care. Dr. Lin possesses language proficiency in English, Spanish, Polish, and Chinese. This multilingual ability enables him to effectively communicate with a diverse range of patients, fostering clear understanding and optimal patient-doctor relationships.
BPH Treatments

Erectile Dysfunction

Hypogonadism

Kidney Stones

Male Infertility

Men's Health

Permanent Sterilization & Testicular Sperm Extraction (TESE)
When it comes to my doctors I don't need a best friend, I need an accurate diagnosis, from a professional. This is what Dr. Lin will give you. Does he run late? Occasionally, but not always. But tell me, what specialist is EVER on time? I want my doctor to help me just like you do, so that can take time. Sometimes there is an emergency, and if that was me, I would want him to take care of me first, so think about that before you get upset about waiting for any specialist! He is plenty courteous but can be serious when he needs to be. He is going to find and take care of your problem. In the end that is what you want and need, not hand holding. Now if I had to have major surgery, I might want to have more support, but I believe you can get that with this doctor. I find when you tell doctors you are scared they become more compassionate! Is he running around, yes! He is busy! Will he do his best to help you. Yes. His nurse will follow up with you if you have a question.
Dr. Lin was the doctor who took charge of helping to remove my kidney stone which was detected while I was traveling abroad. What I found most intriguing about him was his ability to make good decisions quickly and his not mind going out of his way to get things done right away. For example, on the day of the surgery, he would go to the pharmacy to get the IV antibiotic rather than wait for the nursing staff to do so. In addition, when there was still infection in my urine, he would himself contact the infection specialist so that we did not have to schedule the appointment ourselves. As it turned out, he was able to give us the right antibiotic right away without us having to see the infections specialist. He would do anything in his power to help his patients. He does not want to waste time in trivial matters and is more concerned with results, which we think is worth more than a thousand words. He is a man of actions and let actions speak for themselves. Once you get to know him he is very pleasant to work with. Kudos to Dr. Lin !!!!
Dr. Lin performed a surgical procedure on me a couple of months ago - he did an excellent job, and I would highly recommend him - his bedside manner is excellent, and he is meticulous and extremely knowledgeable in the urology space. 5 Stars!
Aetna Choice Pos Ii, Aetna Elect Choice Epo Open Access, Aetna Hmo, Aetna Innovation Health Aetna Premier Care Network Plus, Aetna Managed Choice Pos Open Access, Aetna Open Choice Ppo, Aetna Savings Plus of Il Oa Select, Aetna Signature Administrators Ppo, Aexcel Ppo, Bcbs Blue Card Ppo, Bcbs Il Blue Choice Select Ppo & Bcbs Il Blue Print Ppo
Mon-Fri: 8:30am - 5pm
Sat & Sun: Closed
Nearby Urologists in Chicago: