Weight Watchers
Weight Watchers is a renowned chain of weight loss centers located in Wichita, KS. Weight Watchers is one of the Three Best Rated® Weight Loss Centers in Wichita, KS.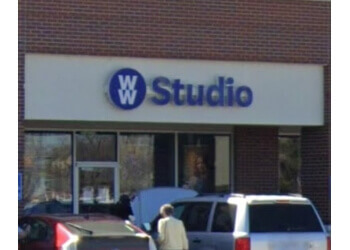 Devoted to promoting healthy weight loss, they offer specialized programs meticulously crafted to implement effective weight-loss practices. One of their prominent offerings is the Workshop + digital plan, which grants participants access to expert guidance and peer support on a weekly basis. Moreover, their support extends around the clock through a social network, where members can receive coaching and encouragement whenever needed. Weight Watchers Wichita apart is their commitment to personalized weight loss plans that cater to individual needs. By providing a diverse array of recipes tailored to specific requirements, they ensure a comprehensive approach to achieving weight loss goals. The program is backed by WeightWatchers® experts who stay abreast of the latest developments in nutrition and behavioral science, ensuring the utmost effectiveness. With their team of approachable and knowledgeable weight-loss experts, Weight Watchers Wichita offers continuous online support available 24/7.
Diet Plan

Daily Smart Points Budget

Freestyle and Affiliate Program

Weekly Personal Coaching Sessions

Nutrition Consultation & Weekly Measurements
I have lost 72 pounds since March of this year and this is December 5th. It works. This is my third try and I know the program is even better. Oprah Rocks.
Helps you learn portion control, moderation, and how to develop healthy eating habits.
So helpful in helping you maintain or start a healthy lifestyle.
Starting at $3.30/week(Digital)
Starting at $4.23/week NEW Digital 360
Discount
50% off when you purchase selected weight loss membership plans
Nearby Weight Loss Centers in Wichita: