David Koepsel, DDS - EAST WICHITA DENTIST
David Koepsel, DDS - EAST WICHITA DENTIST is one of the Three Best Rated® Cosmetic Dentists in Wichita, KS.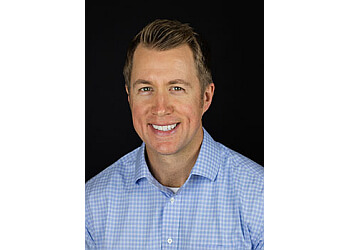 Dr. David Koepsel completed his dental education at the University of Missouri-Kansas City School of Dentistry. With a professional career spanning two decades, he has amassed extensive experience in the field. Dr. Koepsel holds memberships with prestigious organizations such as the American Dental Association, Kansas Dental Association, and the Wichita District Dental Society. He is committed to staying at the forefront of dentistry and has actively participated in numerous hours of continuing education programs. Taking a patient-centered approach, Dr. David strives to provide gentle and efficient dental techniques that best accommodate each individual. At the East Wichita Dentist office, the team is equipped with state-of-the-art technology and trained in modern methods. Their mission is to enhance lives through beautiful smiles and excellent oral health, thereby promoting overall well-being. Additionally, they offer sedation dentistry to ensure that even the most fearful patients can enjoy a healthy and radiant smile.
Orthodontics

Invisalign

Tooth Extractions

Veneers

Teeth Whitening

Fillings

Dentures

Crowns

Bridges

Root Canals

Pediatric and Sedation Dentistry

Gum Disease

TMJ/TMD

Implants

Mini Implants

Family Dentistry

Sleep Apnea & Digital X-Rays
I would give this office 1000 stars if I could. I have had nothing but positive experiences with this office and especially Dr. Koepsel. He has a WONDERFUL chair side manner and asks if his patients are doing OK all through a procedure. I have had 3 root canals and a tooth extraction and my trust level has never wavered. I have always hated the dentist office until I came here. I HIGHLY recommend and can attest that they do a pain free and wonderful job!
Always enjoy seeing Michele! She is a great Hygenist! Also always seeing my favorite Dentist Dr. Koepsel! He has made it so pleasant for me. I used to dislike going to the Dentist. Thank you both so much! All the staff is very friendly and helpful!
The staff at East Wichita Dentist is simply AMAZING! I feel welcomed each visit it's like visiting family and friends full of laughter and joy!! Thanks for for all of your hard work!
Blue Cross Blue Shield & Delta Dental
Mon-Thu: 8am - 6pm
Fri-Sun: Closed
Nearby Cosmetic Dentists in Wichita: