A Walk Around The Block
A Walk Around The Block is a locally owned and operated dog walking and pet sitting service business in St. A Walk Around The Block is one of the Three Best Rated® Dog Walkers in St Petersburg, FL.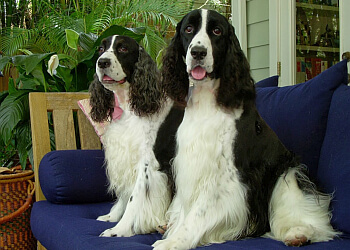 Petersburg. As a family-owned company, they prioritize the well-being of your pets and have the necessary bonding, insurance, and certification for your peace of mind. A Walk Around The Block is proud to be a member of Pet Sitters International and holds certification in dog and cat first aid from the American Red Cross. Dedicated to maintaining your pet's routine, A Walk Around The Block offers loving care during your busy workday or extended periods when you're away. They genuinely care about meeting you and your four-legged friends, ensuring a personalized approach to their services. A standout feature of A Walk Around The Block is its commitment to customer satisfaction. They provide weekend services at no additional cost and can administer simple medications when needed. Their availability extends throughout the year, with services available 365 days. Choose A Walk Around The Block for reliable, trustworthy, and compassionate dog walking and pet sitting services that prioritize your pet's well-being and ensure they receive the care they deserve while you're away.
15

30 Minutes Daily Walks

Pet Sitting

Playtime

Overnight Pet Stay

Delivery of Food and Other Goodies

House Checks & In-Home Consultation
What an incredible experience?! Thank you so much for going above and beyond when it comes to loving my little guy while we were gone. You seriously are awesome! I truly appreciate you and will always use you when we need a dog sitter. Seven misses his new friend, so I guess another vacation is coming soon haha! Thanks again!
Michael goes above and beyond to take care of our kids. We recently had an issue with a friend that was going to let our dogs out and couldn't. When he found out he personally went to our house at 11pm to let them out. Who does that? His staff always send us pics of our smiling boys and updates on how they're doing. Top notch service.
Michael is excellent! Very professional, attentive, the dogs love him, and he always goes the extra mile. We've been clients for several years.
15 Minute Visit $19
30 Minute Visit $23
Nearby Dog Walkers in St Petersburg: