Bedel Financial Consulting is a comprehensive wealth management firm that operates on a fee-only basis, ensuring their clients' financial security. Their primary goal is to guide the next generation of wealth accumulators toward a prosperous future. With a team of twenty-two dedicated professionals, they prioritize their client's needs by fostering transparency and trust. Unlike traditional financial firms, Bedel Financial does not rely on commissions or have any products to sell, eliminating conflicts of interest. The entire team at Bedel Financial brings a wealth of experience, industry knowledge, and refined skills to the table. They specialize in assisting business owners throughout periods of growth and transition, recognizing that managing everything on your own may be challenging due to time constraints, energy limitations, or lack of expertise. The firm caters to high-net-worth families who aspire to preserve and transfer their wealth to future generations.
Specialty:
Tax Strategy, Comprehensive Wealth and Investment Management, Portfolio Construction, Investment Selection, Education Savings, 401(K), 403(B), and Other Retirement Plans, Estate & Multi-Generational Planning
Awards:
Top 10 Financial Advisors in Indianapolis, Indiana -2021, 2019, 2018, 2017and2016
Contact:
Working Hours:
Mon-Fri: 8am - 5pm
Sat & Sun: Closed
TBR® Inspection Report:
BEDEL FINANCIAL CONSULTING REVIEWS
I can't say enough good things about my experience with Bedel. Before meeting with them, I had struggled with money and felt overwhelmed by financial info/resources. I had also been struggling with "societal expectations" around achieving financial/life milestones (i.e., get married, buy a house, have kids, etc.). When speaking with staff at Bedel, especially Kate, our conversations were completely judgement free and compassionate. I felt supported AND celebrated. The conversations we had and simple goals we set have yielded big changes in my finances. My relationship with money has changed for the better since becoming a client of Bedel's. I'm incredibly grateful for Kate's help and honesty. I highly recommend their services and am so looking forward to continuing to work with Kate.
We have been with Bedel Financial Consulting for about 18 years now. Our advisors and the entire Bedel team which supports them have done and continue to do absolutely outstanding work. They answer our questions and meet our needs at every turn. I wouldn't have anyone else working with us on these matters!
I always feel so confident when I leave my meetings at Bedel Financial. I get wonderful advice and I get great investment results, even during dreadful economic times. My husband and I started investment accounts for our children and they are still with Bedel as adults with their own families. It makes me feel confident about their futures as well.
---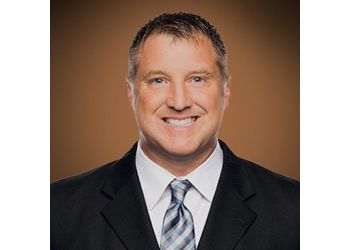 Creative Financial Group, located in Indianapolis, Indiana, is a financial consulting firm dedicated to helping individuals achieve the retirement they have always dreamed of. Their team of experienced professionals is committed to assisting you in creating a comprehensive strategy tailored to your specific financial needs and concerns. With a wide range of investment options, products, and services, they strive to provide you with the tools necessary to address your unique circumstances. Creative Financial Group's qualified financial experts are passionate about helping individuals and families attain their ideal retirements. They encourage you to arrange a meeting at your convenience or sign up for one of their informative seminars to obtain additional details regarding any of the products and services mentioned.
Specialty:
Estate and Retirement Planning Indianapolis, IRA Legacy, IRA Rollover 401K, Long Term Care, Medicare Solutions, Financial Advisors, Planning and Seminar Portfolio, Services Wealth Management, Asset Protection Strategies, Life Insurance, Tax-Efficient, Long-Term Care & Retirement Income Strategies
Contact:
Working Hours:
Mon-Thu: 9am - 5pm
Fri: 9am - 3pm
Sat & Sun: Closed
TBR® Inspection Report:
CREATIVE FINANCIAL GROUP REVIEWS
We meet with Brian Quick at CFG and we couldn't be happier! Brian is very professional and knowledgeable. We trust him and love how he takes time to make sure we understand his recommendations. He has given us good advice in these crazy times and we are confident with our financial future. Brian is very "down-to-earth" and and we consider him more than just a financial advisor - Brian is now a friend and we appreciate him very much! Thanks Brian for taking good care of us!
I signed with CFG 10 months ago. The Professionalism of the office plus how they worked with me to meet my needs is extremely exceptional. Do to the ups and down of the market at this time CFG, will send it's clients videos to watch explaining the strategy of what CFG is doing to stay on top of the market changes. As well I want to give a shout out to Brian who is my financial planner, he is extremely prompt in replying to my emails.
Brian is awesome! Does a great job. I couldn't ask for a better financial planner! Call and make an appointment to see Brian.
---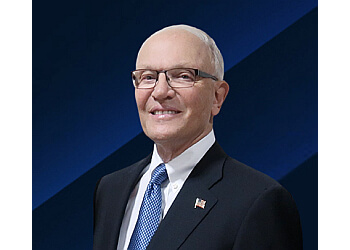 Cooke Financial Group is one of Indianapolis's premier financial services providers. With a history spanning over 50 years, they have garnered recognition for their exceptional investment advice, retirement planning expertise, tax and estate planning guidance, and more, catering to both individual and institutional clients. The group takes great pride in its deep connection with clients, offering comprehensive support across all aspects of their financial lives. Renowned for their exceptional client service and extensive knowledge base, the Cooke Financial Group comprises five experienced advisors and eight staff members, boasting over 250 years of client service and a range of professional certifications such as CFP, CPA, JD, CIMA, and MBA. As a practice that operates on a 98% fee-based model, their fees vary based on assets under management. They firmly believe their relationships with leading money managers worldwide give them a distinct competitive advantage. Committed to customization, they meticulously craft portfolios tailored to the unique needs of each individual, family, or institution they serve.
Specialty:
Money Manager Evaluation/Selection/Due Diligence, Portfolio/Asset Allocation, Wealth Management, Retirement, Estate and Cash Flow Planning, ESG/Socially Responsible Investing, Risk Management, Education Planning, Tax & Charitable Planning
Contact:
Working Hours:
Mon-Fri: 8am - 5pm
Sat & Sun: Closed
TBR® Inspection Report:
COOKE FINANCIAL GROUP REVIEWS
With their guidance during my life I have never needed to worry about my financial needs. Started with John and now Chris I have complete confidence that my investments are best for myself and family.
They have been proactive and have positioned me well for retirement. Very responsive, knowledgeable and professional. Highly recommend
Thankful for the time and thought this company takes in the way they have advised me. I would highly recommend them.
---