Bedel Financial Consulting is a comprehensive, fee-only wealth management firm committed to helping their clients achieve financial security. Their mission to progressively guide the next generation of wealth accumulators towards an affluent path. A team of twenty-two dedicated professionals. Their client-first strategy is built on transparency and trust, no commissions, no products to sell, no conflicts of interest. The entire Bedel Financial team brings experience, industry knowledge, and well-honed skills to the firm. They help business owners through growth and transition. They understand that you may not have the time, energy, or expertise to manage it all yourself. The firm provides high net worth families who want to preserve and pass along their wealth to future generations.
Specialty:
Tax Strategy, Comprehensive Wealth and Investment Management, Portfolio Construction, Investment Selection, Education Savings, 401(K), 403(B), and Other Retirement Plans, Estate, Retirement & Multi-Generational Planning
Award:
Top 10 Financial Advisors in Indianapolis, Indiana -2021, 2019, 2018, 2017and2016
Contact:
Working Hours:
Mon-Fri: 8am - 5pm
Sat & Sun: Closed
TBR® Inspection Report:
BEDEL FINANCIAL CONSULTING REVIEWS
I have been a client of Bedel Financial Consulting for numerous years. I have been nothing but extremely pleased. We have regular consultation meetings to update me. I also can call them for advice with any question I have. The always answer my questions and never mind me calling them. They are fabulous to work with, always pleasant. When I say I am sorry to bother you but I have a question or need some direction....they say...that is what we are here for. They do all the work for you which is a relief for me and always keep me informed. It has been nothing but a pleasure for me to be one of their clients.
We recently moved to Bedel from a very large investment house and are 110% excited to have a new partner assisting us into the future. They are professional and realistic in their approach and present an easy to understand practical plan to move forward. Could not be happier with our decision to entrust these folks with our portfolio.
Fantastic team at Bedel Financial Consulting. Great experince. The people are very personable and explain opportunities in a manner we can understand. Investments are growing at above market rate. We trust them and their good judgment. They offer full services to prepare and protect our assets and all financial needs.
---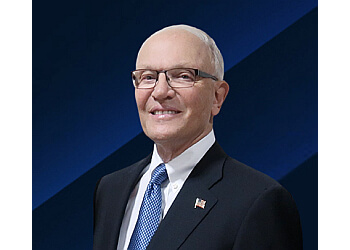 Cooke Financial Group is one of the best financial services providers in Indianapolis. For over 50 years, they have delivered award-winning investment advice, retirement planning advice, tax and estate planning advice, and more for individual and institutional clients. They have many multi-generational families as clients. The group is deeply connected to their clients, assisting in every facet of their financial lives. The Cooke Financial Group is known for its high client service and deep knowledge base. The five advisors and eight staff have over 250 years of experience serving clients, and professional certifications include CFP, CPA, JD, CIMA, and MBA. The practice is 98% Fee Based, varying per assets under management, and believes its relationships with top money managers worldwide give them a competitive edge. Portfolios are fully customized for every client to meet the specific needs of that individual, family, or institution.
Specialty:
Money Manager Evaluation/Selection/Due Diligence, Wealth Management Planning, Portfolio/Asset Allocation, Estate and Cash Flow Planning, ESG/Socially Responsible Investing, Retirement Planning, Risk Management, Education Planning, Tax& Charitable Planning
Contact:
Working Hours:
Mon-Fri: 8am - 5pm
Sat & Sun: Closed
TBR® Inspection Report:
COOKE FINANCIAL GROUP REVIEWS
With their guidance during my life I have never needed to worry about my financial needs. Started with John and now Chris I have complete confidence that my investments are best for myself and family.
They have been proactive and have positioned me well for retirement. Very responsive, knowledgeable and professional. Highly recommend
Thankful for the time and thought this company takes in the way they have advised me. I would highly recommend them.
---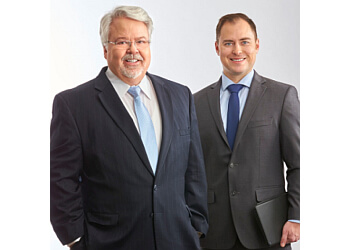 RDW Financial Group, LLC is one of the best financial planning firms specializing in helping Hoosiers understand and manage their taxes and investments through educational and transparent services. Their experienced professionals have helped many people with similar issues and concerns. The firm helps develop a clear road map to reach every client's specific goal. They invite their clients to discover and experience the power of their services. Their experienced professionals have helped many people just like you with similar issues and concerns. They take a proactive approach to developing a strategy to address your financial goals and objectives using the most efficient methods.
Specialty:
Retirement Income Planning, Managing Risk, Mitigating Risks, Estate Planning, Charitable Gifting, Strategic Business Planning, 401(k) Optimization, Social Security Planning & College Funding
Contact:
Working Hours:
Mon-Fri: 8:30am - 5pm
Sat & Sun: Closed
TBR® Inspection Report:
RDW FINANCIAL GROUP, LLC REVIEWS
RDW has been our financial advisor for many years and their services are professional with a personal touch. Our investments are safely managed and continue to grow each year. They provide regular meetings to review your positions. The stability of the organization coupled with the outstanding reputation that Dave Williams has within the financial planning industry make this the best home for our investments as well as the best place to get advice for all our financial questions.
This group has done wonders for our retirement profile. I once was worried about retirement, now we can look forward to it. Thanks to Dave and his crew!
Super helpful and knowledgeable about taking care of you!
---