W.A. Bentz Construction
W. W.A. Bentz Construction is one of the Three Best Rated® Home Builders in Fort Lauderdale, FL.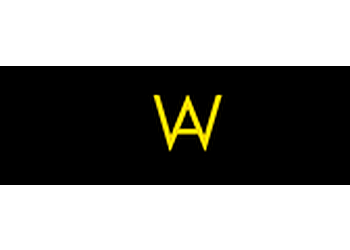 A. Bentz Construction is a prominent South Florida company that specializes in constructing high-end custom homes and commercial projects. The company's Founder and President, William "Bill" A. Bentz, has been in the business for over 40 years, building a reputation of excellence and gaining the trust of clients and industry peers. The team at Bentz understands that every project is unique and every detail counts. They have a dedicated team of subcontractors who work together seamlessly to ensure that the project is completed on time and within budget. They are licensed and qualified general contractors who use the latest construction software to increase efficiency and effectiveness. Their focus on quality and superior services is reflected in their work, making them a go-to contractor for home improvement, building maintenance, or new construction projects in Ft. Lauderdale and Miami-Dade County.
New Builds

Exterior

Basement

Bathroom

Kitchen

Whole Home

and Interior Remodels

Energy Efficiency

Universal Design

Custom Home & Integrated Addition
Bill, we just completed 4 years in our house that you built, five hurricanes, grandchildren, several large parties, a long battle over taxes and still remain committed to the fact that it is the best house we have ever lived in. Friends and visitors ask questions such as "how long did it take you to build it, who built it, any problems during construction, etc." Our comments are consistent. We answer as follows. Building a house, especially one of this magnitude in South Fla. requires a builder such as W A Bentz. Your accessibility was very important to my schedule as well as your promptness in returning phone calls. It's one thing to have a plan but the way you explained the pros and cons as well as your creativity made the end product work better. Your attention to budget and time table was indeed a pleasant experience. As far as we are concerned, you — WA Bentz is the custom builder in south florida. Feel free to have any of your potential customers call us or visit the house that Bentz built….you will be highly recommended
I don't want to sound like an ad agency with a lot of hyperbole, but the thing that really sets Bentz apart from the competition is their passion for what they do. I absolutely believe that the entire team at W.A. Bentz is as proud of their work on my home as I am to own it, and I couldn't be happier with the end product. If you're considering working with Bentz but are undecided, ask Bill for my contact information. I'd be proud to give you a tour of my home so you can see the quality of their work firsthand, and to answer any specific questions you might have.
We chose Bill Bentz as our builder because of his good reputation and professionalism. We were not sorry. He was quick to answer our every concern and his building practices and quality are of the highest level. Most importantly, he has been there after-the-fact if we have any follow-up concerns or problems. He stands behind his work. I wouldn't hesitate to call on him again as our builder.
Mon-Sat: 8am - 5pm
Sun: Closed
Nearby Home Builders in Fort Lauderdale: