Center for Inner Wellness
Becky Waters is the owner of the Center for Inner Wellness. Center for Inner Wellness is one of the Three Best Rated® Hypnotherapy in Huntsville, AL.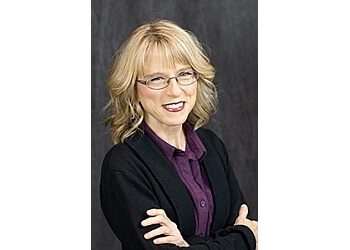 She is a highly skilled professional with certifications in various therapeutic modalities. As a Certified Hypnotherapist, EFT Practitioner, and Professional Breathworker, she is dedicated to helping her clients create meaningful transformations in their lives from the inside out. With over three decades of experience, Becky has accumulated diverse tools, techniques, and methodologies for personal development. Through private sessions and workshops, both in-person and virtual, she guides her clients in releasing fear, stress, negative thinking patterns, and unhealthy habits and behaviors. By leveraging the power of Therapeutic Hypnosis, she opens the door to new possibilities and taps into their untapped potential. Her approach focuses on empowering her clients to be their best selves. She equips them with valuable tools, techniques, and strategies that support personal growth and self-improvement. She offers free 20-minute consultations conducted via Zoom or phone. Additionally, she provides limited in-office sessions for those who prefer an in-person experience.
Anxieties

Fears

Phobias

Loss and Grief Recovery

Stress Management

Relationship Strategies

Self-Mastery of Emotions and Thoughts

Creating Empowering Habits & Behaviors
Becky Waters is amazing!!! Since I have been working with her I am a different person. When I first started talking to her I had super bad anxiety and was in a really bad relationship. She gave me the tools along with hypnosis therapy to help me!!! I am so grateful, thankful, and blessed that she has came into my life. If you are going through something in your life but do not have the support you need then I would definitely call Becky!!! She's got a great spirit and is a beautiful soul. Thank you Becky for everything I appreciate you so much.
I have been working with Becky for about a year now. I started working with Becky to cut back on drinking alcohol. Since then, not only have I stopped drinking alcohol completely, I have even quit smoking, I have healed many childhood traumas, many adult emotions and issues and I have become a better mother. Words cannot express how life changing this actually is. Many different techniques and courses did not work for me in the past, but her methods truly teach you how your subconscious mind works, how to be mindful, how to work on triggers, how to overcome anxiety and more with a LOT of self compassion and love. I have learned so much and I am forever grateful. I am a completely different and better woman now thanks to Becky.
Becky has given me wonderful tools for dealing with my anxiety. I highly recommend!
1 Hour Session $135
1.5 Hours Session $175
Mon-Fri: 8am - 5pm
Sat & Sun: Closed
Other Hypnotherapy in Huntsville: