InstaCalm Anxiety Treatment
InstaCalm Anxiety Treatment is one of the premier Hypnotherapy Centers in Huntsville, AL. InstaCalm Anxiety Treatment is one of the Three Best Rated® Hypnotherapy in Huntsville, AL.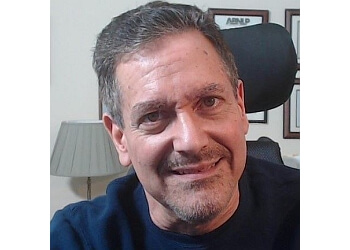 With a remarkable career spanning over 30 years, Charles R. Beeson has established himself as a highly-skilled Clinical Hypnotherapist. He completed his education at the esteemed American Institute of Hypnotherapy and is recognized as a legal Alternative Healthcare Provider. He has been validated through his certifications and training, ensuring his proficiency in the field. He holds certifications from reputable organizations such as the International Medical and Dental Hypnotherapy Association, the American Board of Hypnotherapy, the National Board of Hypnotherapy, and Hypnotic Anesthesiology. Additionally, he is a Certified NLP Practitioner accredited by the American Board of NLP and a Time Line Therapy Practitioner recognized by the Time Line Therapy Association. As an Alternative & Complementary Health Care Professional, he has accumulated over 1000 hours of training and practical experience. His clientele comprises diverse individuals, including students, professional athletes, and people from all walks of life who have benefited from his services. He also offers online treatment options.
Anxiety

Trauma and PTSD

Alcohol Use

Eating Disorders

Life Coaching

Self Esteem & Weight Loss
Excellent session! My first experience and it did not disappoint! Charles Beeson explained the process to me in a very clear and calm manner. The first session has already helped me in dealing with a couple of situations that would cause me stress, I will definitely be back and would highly recommend this service to anyone!!!
Highly recommended for anyone having Anxiety . Charles has a lot of experience and gives out to the point & honest answers without sugar coating , which I really appreciated . I have been using InstaCalm technique since last 1 week and have seen a lot of benefit . I like to do Meditation and the technique really resonated with me.
Charles Beeson is truly a master of hypnosis! As a lifelong (heavy) smoker I had tried everything & anything to quit. None worked until I was given a referral to Instacalm. I called him & scheduled an appointment. Just after one session, I have NOT lit a cigarette!! I still cannot believe it worked!!! But so happy it did!!! Highly highly highly recommend!
Mon-Fri: 9am - 6pm
Sat: 10am - 5:30pm
Sun: Closed
Other Hypnotherapy in Huntsville: