Rocket City Counselor
Rocket City Counselor is run by Leigh Willhelm, Ashley Jones, and Drew Helveston. Rocket City Counselor is one of the Three Best Rated® Hypnotherapy in Huntsville, AL.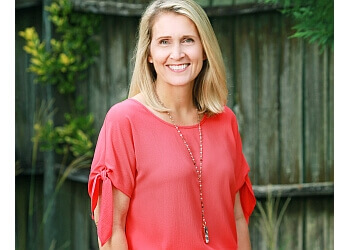 They are the dedicated professionals behind Rocket City Counselor. The counseling practice is based on their expertise as Licensed Professional Counselors. Their primary goal is to assist individuals in transforming their lives, and a deep passion for their work drives them. In addition to their commitment to providing a strengths-based approach when assisting individuals facing various life challenges, they also find fulfillment in supporting other counselors on their journey toward obtaining licensure. This unique aspect of their practice allows them to give back to the counseling field by offering supervision to those working towards becoming Licensed Professional Counselors. Their specialization lies in working with children who encounter difficulties related to behavioral problems, ADHD, anxiety, depression, and issues stemming from abuse or neglect. Furthermore, they possess specialized training and experience in working with children who exhibit problematic sexual behaviors, providing them with the necessary expertise to address such sensitive matters.
Walk and Talk Therapy

Women's Issues

Parenting Concerns

Children and Adolescents

Depression

Anxiety

Attention Problems

Behavior Problems

Traumatic Experience Play Therapy

Art Therapy & Expressive Techniques
I've known Leigh for over 10 years; and, as a colleague, I have a tremendous amount of respect and admiration for her knowledge, skills and character. She has an incredible compassion for those that are hurting and even takes that heart to a global level. In fact, Leigh embodies the Greek definition of the word compassion which means, "to be moved." She is not only moved emotionally but takes it to an action level by helping those in transition and those most vulnerable (children). She gives practical handles to change mindsets that, in turn, changes lives. I can go on and on about Leigh Willhelm, PH.D, but her action outside of the office is what truly makes her someone that walks her talk. Should you find yourself in need of an educated ear at any point in your life, you would not be disappointed with this Rocket City Counselor.
I have had the privilege of working with Leigh and observing first hand her kind and gentle approach to her profession. She is a naturally gifted therapist, whose combination of empathy, strength, patience, compassion and insight have helped so many.
As a school counselor, having Leigh step in and assist moms and families in crisis was an amazing resource. Life gets complicated and people are hurting. Leigh has a true compassion for helping people heal emotionally and get balanced again.
Mon-Fri: 9am - 5pm
Sat & Sun: Closed
Other Hypnotherapy in Huntsville: