Modern Day Hypnosis
Modern Day Hypnosis is one of the best Hypnotherapy in Greensboro, NC. Modern Day Hypnosis is one of the Three Best Rated® Hypnotherapy in Greensboro, NC.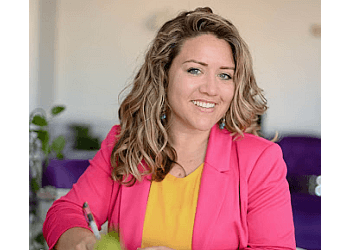 Lauren Hall is a skilled clinical hypnotherapist at Modern Day Hypnosis, boasting more than seven years of experience in the field. Since 2013, she has been a respected member of The National Guild of Hypnotists and The American Alliance of Hypnotists. Lauren Hall specializes in helping individuals tap into the power of their minds to bring about positive changes in their lives. She employs highly effective therapeutic techniques that facilitate permanent behavioral transformations. Through the use of visual imagery and mental dialect, Lauren helps her clients swiftly and easily achieve their goals, ensuring lasting results. For added convenience, she offers phone and Skype consultations, allowing individuals to access her services from the comfort of their own homes. Lauren Hall provides complimentary 15-minute phone calls to address general inquiries. She offers flexible appointments in the early morning, evening, and even on weekends to accommodate diverse schedules.
Insomnia Disorders

Smoking Cessation

Hypnobirthing

Hypnosis for Lifestyle Design

Business Performance

Relationships

Confidence

Addictions

Smoking

Sports

Anxiety

Sleep Aid

Purpose

Depression

Weight Loss & Relationships
I went to Lauren to help me with a deal with a sudden, difficult situation. She was very helpful. Using various hypnotic techniques, she helped me tap into my own inner resources, which enabled me to rise above my worries and concerns. I really appreciate Lauren's kind, professional and reassuring demeanor. I've known Lauren for many years, and she does a great job both as a practitioner and as a trainer of other hypnotists.
Lauren really understands hypnosis, and I am a Hypnotist myself and have seen several other therapists. She's extreemely knowledgable about the craft and I 'm looking forward to learning more and advancing my understanding through her teaching offerings on self applied hypnosis. can't wait to learn more from this master.
Lauren is a seriously gifted woman. She is able to pinpoint exactly what you need, and has an immediate game plan on how to get there. Not only did the addiction that consumed me for 2 years dissipate within a matter of weeks, but she made it look EASY. She is the definition of a true healer, and I am so grateful to have her in my life.
In-Person Hypnosis $250.00
Virtual Hypnosis $250.00
Mon-Fri: 11am - 7pm
Sat: 10am - 4pm
Sun: Closed
Nearby Hypnotherapy in Greensboro: