Ann Koch, LCPC - ADULT, CHILD AND FAMILY COUNSELING
Ann Koch, a Licensed Clinical Professional Counselor practicing in Wichita, KS, possesses specialized training in communication, effective parenting, and reconnecting couples. Ann Koch, LCPC - ADULT, CHILD AND FAMILY COUNSELING is one of the Three Best Rated® Marriage Counselors in Wichita, KS.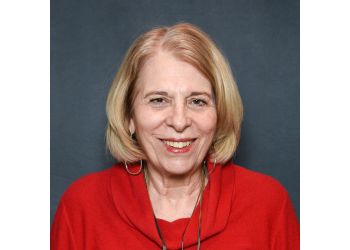 With a background in child development, career school, and therapeutic counseling, Ann Koch is well-equipped to assist clients in navigating challenging times in their lives. She offers counseling services to individuals facing a variety of difficulties and conditions. Ann Koch's humble, friendly, and down-to-earth nature enables her to connect with her patients easily. She collaborates closely with her clients to identify the underlying causes of their problems and provides efficient solutions to facilitate their speedy recovery. To accommodate various schedules, she offers both day and evening appointments. Ann Koch practices at Adult Child & Family Counseling, where she creates a supportive environment for her clients.
Children

Individual

and Couples Counseling

Adults

Teens

Emotion-Focused Couples and Cognitive Behavioral Therapy

Child Behavioral Problems

Anxiety

Relationship Conflicts

Depression

Family

PTSD and Trauma Recovery

Inattention

Multigenerational Roles

Communication Skills & Bipolar Disorder
Good family and couples counseling. Several therapists in one location.
Very nice therapists. Highly recommended.
Mon-Thu: 8am - 8pm
Fri: 8am - 5pm
Sat & Sun: Closed
Nearby Marriage Counselors in Wichita: