Dr. Juan Santos, LCMHC - SANTOS COUNSELING
Dr. Juan Santos, LCMHC - SANTOS COUNSELING is one of the Three Best Rated® Marriage Counselors in Greensboro, NC.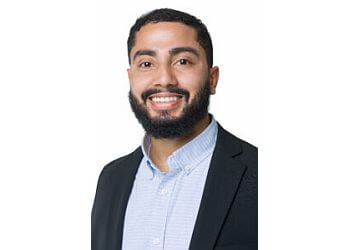 Dr. Juan Santos is a prominent marriage counselor in Greensboro and the Owner and Counselor at Santos Counseling PLLC. His counseling approach involves a skillful blend of strategies, always centered around the client's goals and aspirations. Dr. Juan Santos extends his expertise to parents, couples, and teens, guiding them in overcoming difficulties and regaining control of their lives. As an accomplished author, he has written numerous books on relationship and life-handling topics, such as Life Without Stress and Couples Workbook Making Your Relationship Work, among others. Santos Counseling PLLC provides specialized support to couples experiencing emotional distance or separation. The center offers online counseling services to cater to its clients' diverse needs and circumstances. He employs a combination of strategies, keeping a keen focus on the client's goals and aspirations.
Communication

Social and Parenting Problems

Establishing Trust

Premarital

Eating Issues

Self-Harm

Marriage

Anger

Individual

Couples and Relationship Counseling

Intimacy Concerns

Infidelity

Anxiety

Depression

Self-Esteem & Struggling Parents
Juan was a panelist for a Student, Alumni Leaders Dinner. He came to speak to students at UNCG regarding Leadership development and the power of leveraging and stewarding your networks. The advice he gave the students was powerful and impactful. Students were intrigued and stayed after to connect with him. I am grateful to have had Dr. Juan Santos joint our Spartan Leadership Challenge: Leadership Dinner.
Juan Santos has been a guest on two separate, national podcasts I host. The conversations were on mental health in the career dimension and men's mental health, respectively. Through these connections, I've been able to meet other counselors with Santos and it is evident the depth and breadth of care, compassion, focus, and professionalism is consistent, authentic, and engrained in their mission. Highly recommended!
Juan is a wonderful counselor. He writes for our site Triad Moms on Main and provides such wonderful advice to our readers. Additionally, he served as an expert in one of our Facebook Events and all our attendees found his advice very valuable and helpful!
Initial Counseling/psychotherapy - $160 (50 minutes)
Follow-Up Sessions - $120
Aetna, Anthem, Blue Cross, Blue Shield, Bluecross and Blueshield, Medcost, Optum, UMR, UnitedHealthcare UHC | UBH & Out of Network
Mon-Fri: 8am - 6pm
Sat & Sun: Closed
Nearby Marriage Counselors in Greensboro: